Do you know what Websearch.searchitwell.info is?
A browser hijacker is a type of malware created to modify your browser's settings in order to reroute you to promoted sites, and therefore increase their traffic. It is recommended to remove Websearch.searchitwell.info because the first thing it does when it gets access to your computer is change your home page and the default search engine without your permission. You should be aware that keeping this browser hijacker on your system might compromise your computer'security, and this might result in potentially dangerous content getting access to your machine. Read this article to learn more about Websearch.searchitwell.info, how it functions, and why is it important to delete this hijacker to ensure security of your computer.
Though it might seem that Websearch.searchitwell.info is helpful in providing you with a search service, the main purpose of this browser hijacker is limited to featuring commercial material. This advertising content is presented in the form of pop-ups, in-text ads, banners, and other kinds of online advertising. One should remove Websearch.searchitwell.info as it is just simply useless and irritating malware which will not provide you with any beneficial features. Moreover, similarly like adware, Websearch.searchitwell.info tracks user's internet browsing activities by collecting information about IP addresses, search terms and all the websites you visit during your routine Internet surfing. Some security experts consider this activity as a violation of privacy and advise to delete browser hijackers while they still have not been utilized in data theft.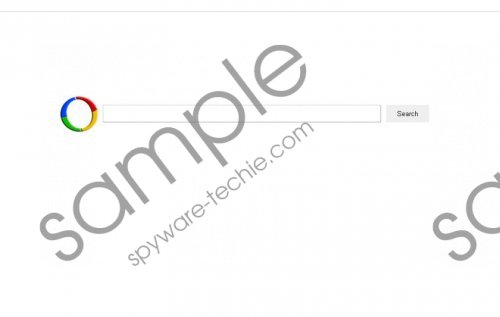 Websearch.searchitwell.info screenshot
Scroll down for full removal instructions
The general issues that suggest your computer has been infected by Websearch.searchitwell.info are: Your search keeps getting redirected to different websites, web pages take longer to load, and your browser window is cluttered with multiple ads. Websearch.searchitwell.info also employs Bing search engine as a tool to promote ads. The search results might contain promoted sites that might not be the best results for the relevant search. If this is not enough, the features sites, when clicked, might reroute you to unmonitored websites that contain malware.
It is possible that Websearch.searchitwell.info found its way onto your computer on its own. This browser hijacker belongs to the same Websearch family (e.g., Websearch.searchisfun.info, Websearch.look-for-it.info, Websearch.searchplazanow.info) which is known to be distributed bundled with freeware and shareware. Look out for the InstallRex installers as it has been noticed that this browser hijacker might spread via these applications. Other programs which are likely to accompany this browser hijacker are UniSales, YoutubeAdBlocker, Optimizer Pro, and other. In general, be wary when installing any free software you found on third-party sites, because it is likely to have additional potentially dangerous components.
The best way to remove Websearch.searchitwell.info is to scan your machine with reliable malware removal software. Of course, you can follow the step-by-step guide to carry out manual removal. However, you will make your life much easier if you will allow trustworthy automatic tools to take care of your computer security.
How to restore your browser
Internet Explorer
Press Alt, and then choose Tools.
Select Internet Options.
Click the Advanced tab.
Click Reset.
Tick the box next to the Delete personal settings.
Click Reset.
Reopen Internet Explorer. Websearch.searchitwell.info has been removed from your computer.
Mozilla Firefox
Open the menu that you can find on the far right of the address box.
Click on the question mark button ('Open Help Menu') at the bottom.
Choose Troubleshooting Information, and then click Refresh Firefox.
Click Refresh Firefox again to remove Websearch.searchitwell.info.
Restart Mozilla Firefox.
Google Chrome
Open the menu at the right side of the address box.
Choose Settings.
Scroll to the bottom and click Show advanced settings.
Scroll to the very bottom and click Reset settings.
Click Reset to remove Websearch.searchitwell.info from your computer.
Reopen Google Chrome. Your browser has been restored.
In non-techie terms:
Websearch.searchitwell.info is a search site you will start seeing after a browser hijacker has infected your computer. Having this threat on your system might have dire consequences: it might open the access for additional malware or it could be exploited by cyber criminals. Utilize trustworthy antimalware software to remove all the malware that Websearch.searchitwell.info might have brought to your computer and to secure your system from the threats you might run into during your future Internet browsing.