Do you know what Websearch.search-guide.info is?
Has Websearch.search-guide.info hijacked the home page and the default search provider of existing web browsers? In this case you need to figure out if a malicious browser hijacker has not been dropped onto your personal computer. There are several different ways to achieve this. First of all, you need to figure out how the suspicious search engine replaced your original ones. If you have installed software offering you browser settings modifications and did not notice the offer it should be fair to recognize that this is your own mistake. Nonetheless, you may want to delete Websearch.search-guide.info if you are sure that your search tools have been replaced without your knowledge. We recommend that you implement a scanner to examine your operating system in order to be informed on the potentially malicious threats running on your operating system.
Ultimately it does not matter how Websearch.search-guide.info got installed onto your Chrome, Firefox or Internet Explorer browsers because using it is not recommended. As you may have discovered yourself already, the suspicious search engine supports search.whitesmoke.com, which means that every time you search something using the tool you are redirected to this secondary source. Whether you find the truly questionable search.whitesmoke.com reliable or not, you should never use mediator links to get to it. If you wish to run this suspicious search engine we recommend that you eliminate the extra step which required you to access it, which means that you should remove Websearch.search-guide.info.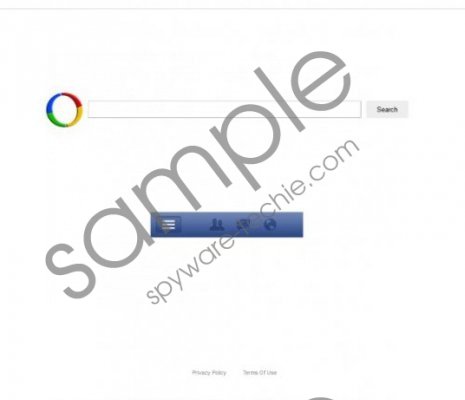 Websearch.search-guide.info screenshot
Scroll down for full removal instructions
It is never easy to delete malicious computer infections manually, which is why we strongly advise utilizing automatic malware detection and removal software. If you employ SpyHunter you will not need to worry about Websearch.search-guide.info removal at all. Of course, if you are determined to proceed manually, you should make use of a reliable malware scanner afterwards to make sure that all threats have been deleted. Once the removal task is complete, whichever way you chose to perform it, you need to change the undesirable home page, search provider settings, and the steps below will assist you.
Browser Hijacker Removal
Remove from Internet Explorer:
Open IE, simultaneously tap Alt+T and click Manage Add-ons.
Navigate to the list on the left and select Search Providers.
Remove the undesirable search provider and click OK.
Tap Alt+T again and now select Internet Options.
Click the General tab on the left.
Change/delete the displayed Home Page and click OK.
Remove from Google Chrome:
Open Chrome, simultaneously tap Alt+F and click Settings.
Under On Startup section select Open a specific page or set of pages and hit Set pages.
Now change/delete the URL of an undesirable start page and click OK.
Under Appearance mark Show Home button, hit Change and repeat step 3.
Under Search click Manage search engine and remove the undesirable search engine.
Click Done to save the changes.
Remove from Mozilla Firefox:
Open Firefox, navigate to the search box and click the search provider icon.
From the appeared drop-down menu select Manage Search Engines.
Remove the undesirable search provider and click OK.
Now simultaneously tap Alt+T and select Options.
Click the General tab, change/delete the Home Page and click OK.
In non-techie terms:
Websearch.search-guide.info is considered to be a browser hijacker and you should delete it from the PC as soon as possible. Please make use of a reliable malware detection and removal tool, and then follow the steps presented above to change the home page/search provider of the most popular browsers. Have more questions? We welcome all of them through the comment section below.
Aliases: search-guide.info.