Do you know what Searchl.ru is?
Searchl.ru is one of these irritating browser hijackers. It has been put into this category even though it does not change browsers' settings like other similar threats do because it keeps showing up to users without their permission. In order to be seen by users every day, it hijacks browsers' shortcuts after the successful infiltration. From this very moment, new data will be visible in the Target line instead of a usual data, e.g. "C:\Program Files (x86)\Mozilla Firefox\firefox.exe" (if a Mozilla Firefox shortcut is checked). This data is pointing browsers' shortcuts to batch files located in %APPDATA%\Browsers. This folder is created by the ransomware infection responsible for opening the Russian domain Searchl.ru every time the web browser is launched. Delete this computer infection with all its components if you wish to see your preferred URL instead of Searchl.ru again. In fact, it should be noted that Searchl.ru is shown for users for a second only. It immediately redirects them to another third-party website, so, in some cases, users do not even see it and believe that these third-party pages should be blamed for irritating redirections and ads.
After the successful infiltration of the Searchl.ru browser hijacker, a new folder with batch files, e.g. exe.arepo.bat, .exe.emorhc.bat, and exe.xoferif.bat is created in %APPDATA%. All these batch files are placed on the computer affected by a browser hijacker not without reason. They all contain obfuscated commands (e.g. start "" "c:\PROGRA~2\google\chrome\APPLIC~1\chrome.exe" "http://searchl.ru" ) that open automatically browsers with specific pages. In this case, Searchl.ru will be opened for users. Actually, you might not even notice this domain because, as has already been indicated in the first paragraph, it redirects straight to third-party pages. Some of them might display tons of commercial ads. It has been noted that users are often redirected to Traffic-media.co, which contains the commercial content. If you click on any of these ads you see shown by this domain, you will be taken to yet another website. You might be asked to provide such information as your name, surname, country, and a telephone number there. Do not provide these details by any means although the information on a third-party website tells you that you could win something very expensive. Keep in mind that third-party pages you might end up on after clicking on any ads you see might contain malicious software which might quickly sneak onto the computer too, which is why the deletion of the Searchl.ru browser hijacker should be performed as soon as possible.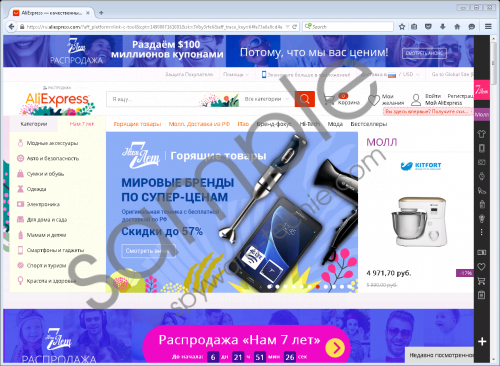 Searchl.ru screenshot
Scroll down for full removal instructions
The distribution of browser hijackers is an important topic too. Research recently carried out by our experienced team of specialists has shown that this browser hijacker shares similarities with Searchbuw.ru, Loadblanks.ru, Personal-Spage.com, and Yapages.ru. As a consequence, the same method is used to spread Searchl.ru too. There is no doubt left that this infection comes in software bundles with free applications from the web. Of course, it is presented as an additional offer, so users do not know that it is going to enter their computers and make changes on them. It is usually too late when they find out about that, i.e. Searchl.ru is already inside the computer. Choose the Advanced installation method on the setup wizard the next time you install new software. This tiny step will allow you to see all programs that are going to be installed on your computer.
Users who have never tried deleting a browser hijacker might find the Searchl.ru removal process a complicated task because this infection not only hijacks all web browsers' shortcuts, but also creates its own folder with files in %APPDATA%. In order to help those users, we have asked our researchers to create a manual removal guide. They have done that gladly. Scroll down to find those instructions.
Remove Searchl.ru manually
Press Win+E.
At the top of your Windows Explorer, type %APPDATA% and press Enter.
Locate the Browsers folder.
Delete it with all its files.
Remove hijacked shortcuts from the following places:
%ALLUSERSPROFILE%\Start Menu\Programs
%APPDATA%\Microsoft\Windows\Start Menu\Programs
%USERPROFILE%\Microsoft\Windows\Start Menu\Programs
%ALLUSERSPROFILE%\Microsoft\Windows\Start Menu\Programs
%ALLUSERSPROFILE%\Application Data\Microsoft\Windows\Start Menu\Programs
%USERPROFILE%\Desktop
Go to create news shortcuts in these places once those hijacked ones are erased.
In non-techie terms:
Scanning the system with a reputable automatic scanner is highly recommended too because other malicious infections might be still active on your computer. It would not be surprising at all if you did not know anything about their presence. Leaving those bad programs installed is a foolish decision because other threats might enter your PC easier with their help. On top of that, they might cause you a ton of other privacy and security-related issues.