Do you know what Safehomepage.com is?
Nowadays there are a lot of annoying search engines created and there are many chances to face them. One of those search engines is Safehomepage.com published by Hefei Feiqiu Info Tech Ltd. It claims to be a legitimate search provider which can search for web, images, videos, and news. However, it cannot be trusted because it is assigned to the category of browser hijackers. Once it gets into your computer, it changes your homepage and search engine to its own. In addition, it should be said that a lot of users get acquainted with Safehomepage.com because it can infiltrate Internet Explorer, Mozilla Firefox, and Google Chrome. As it might not let search the Internet freely and there is a variety of better search engines available, you should remove Safehomepage.com without any considerations.
Despite changing your homepage and default search engine, it might also show you advertisements every time you open the search window. This is one of the reasons why we suggest removing Safehomepage.com. If you click on the advertisement which is displayed, it might redirect you to the website with unknown and unreliable content. As Safehomepage.com Privacy Policy states, the application is not responsible for the content of the third parties as well as mentions that it is the user's liability to use the website. Furthermore, you should not believe in its search results as well. It is suspected that it tends to show some fake search results, for instance, sponsored websites, which is the other reason why you need to uninstall Safehomepage.com. Besides, it has some tracking characteristics. It might collect your browsing habits, IP address, and other information such as browser configuration as well as date and time on your computer.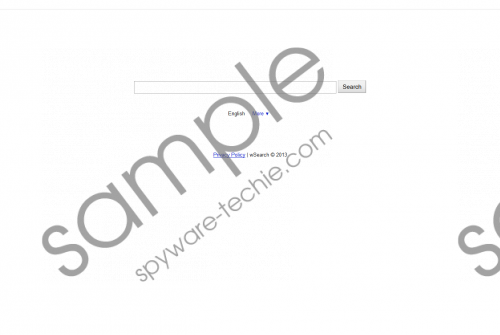 Safehomepage.com screenshot
Scroll down for full removal instructions
Safehomepage.com might easily get into your computer if you are downloading and installing different software from the Internet. This browser hijacker comes bundled with various downloads very often. In order to prevent Safehomepage.com from getting into your computer, you should carefully select what you are going to install as well as to complete the installation wizard with great care. Unmarking all the unnecessary components might help you to avoid the infiltration of this browser hijacker into your system.
If you have decided to remove Safehomepage.com from your computer, you can use the manual removal instructions which we have provided below. As your computer might have other infections and it is a necessity to make sure that all the components of Safehomepage.com are removed, you should scan your computer with a reliable antimalware tool like SpyHunter. This tool will also delete Safehomepage.com without any difficulties and assure that your computer will be safe in the future.
Removal of Safehomepage.com
Windows XP
Click Start in the left corner of your screen.
Go to Settings and then select Control Panel.
Click Add or Remove Programs.
Select the item which you want to delete from the list and click Remove.
Windows Vista/7
Go to the Task bar and click Start in the left corner.
Select Settings and click Control Panel.
Click Uninstall a program.
Right-click on the program you want to delete.
Click Uninstall and close the window.
Windows 8
Press the Windows key and move the cursor to the lower right corner.
When the five Charms appear, select Search.
Type in Control Panel in the search box.
Click on the Control Panel icon which appears and select Uninstall a program.
Select the unwanted program, right-click on it, and click Uninstall.
Internet Explorer
Open the browser.
Press Alt+T to access Tools.
Click Internet Options.
Click the General tab and write the URL address of your homepage in the box and click OK to save the changes.
Press Alt+T again and select Manage add-ons.
Click Search Providers on the left and select a new search engine.
Click on the Set as Default button.
Remove the undesirable search engine.
Mozilla Firefox
Open the browser.
Click Alt+T to access Tools.
Click on Options.
Find the General tab and select it.
Type in your homepage address in the box and click OK to save the changes.
Press Alt+T once more and click Add-ons.
Click on the search provider icon in the upper-right side of the screen.
Select a new search engine from the drop-down menu.
Click Manage Search Engines and select the search engine which you want to delete.
Click Remove in order to delete it.
Google Chrome
Open the browser.
Click Alt+F to access the menu and then select Settings.
Click Manage search engines in the section Search.
Select a new search engine from the list and click Make Default.
Mark the search engine which you want to delete and click X.
Go to the On startup section and mark Open a specific page or set pages, then click Set pages.
Add a new startup page or select from the list and click OK.
Click the Done button to save the changes.
In non-techie terms:
Safehomepage.com is a browser hijacker which might interrupt your browsing activity. In order to browse the internet freely, you should remove it as soon as possible and use a full version of a reliable antimalware tool to protect your system from other threats.
Aliases: Safehomepage virus.