Do you know what NetoCoupon is?
If you keep seeing various in-text, interstitial, pop-ups, and other kinds of advertisements on your screen, you should definitely check whether NetoCoupon has not infiltrated your system. Have you already detected this application? If so, there are basically no doubts that this software is responsible for the presence of all these commercials. NetoCoupon itself promises to help you find the cheapest deals available, which means that you will not need to waste your valuable time. Unfortunately, the program is not as beneficial as it might seem at first sight, which is why it is better to erase it from the system. The removal of NetoCoupon will help you to avoid malicious software. Besides, different commercial ads will not bother you anymore and you will be able to browse the web without any interference again.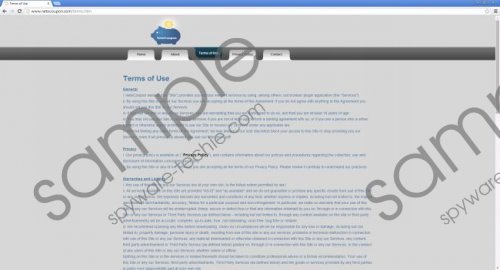 NetoCoupon screenshot
Scroll down for full removal instructions
The specialists of spyware-techie.com have done a research in their internal lab and found out that NetoCoupon will not act as promised because its main aim is to promote different kinds of products and services. Even though ads by NetoCoupon might seem decent, you should know that clicking on them might be disastrous because you might be taken to unreliable websites where malicious software is just waiting for the opportunity to infiltrate your system. As you can see, even though NetoCoupon itself is not a very serious malware, you might still infect your system with different kinds of threats if you let this program stay onto your computer.
Even though NetoCoupon has its official website (netocoupon.com), it does not mean that it can be downloaded from there; thus, it is very likely that computer users install it alongside other applications, especially freeware. What is more, it has been found out that NetoCoupon comes with DomaIQ installers that promote fake Flash, Java, and Video Players. Luckily, it is still possible to prevent NetoCoupon from entering the system. One of the most reliable ways to do that is to install a reliable antimalware tool on the system. However, you should also keep in mind that it is very important to download programs from reliable sources only and install them with great care.
NetoCoupon can be removed manually or automatically. If it happens that you choose the first method, you are free to use the instructions provided below the article. The manual removal is the most suitable for those computer users that have some experience in malware removal; thus, if you have never tried erasing undesirable applications, you should better acquire a reliable antimalware tool and launch the scanner.
How to get rid of NetoCoupon
Windows XP
Click the Start button.
Select Control Panel.
Click Add or Remove Programs.
Select the undesirable application.
Click the Remove button to eliminate it.
Windows 7 and Vista
Open the Start menu.
Select Control Panel.
Click Uninstall a program.
Locate NetoCoupon on the list of programs.
Select it.
Click the Uninstall button.
Windows 8
Start typing Control Panel after accessing the Metro UI menu.
Select it.
Click Uninstall a program.
Find the application that you wish to remove on the list.
Click on it.
Select Uninstall.
In non-techie terms:
If you have already deleted NetoCoupon manually from the system, you should know that it is still important to scan the system with a reliable antimalware scanner in order to check whether there are no other threats hiding on your system. We recommend that you use a free SpyHunter scanner for this matter. Follow the instructions below the article and you will be able to download it easily.