Do you know what Omniboxes.com is?
Omniboxes.com is a browser hijacker which takes hostage your Internet browser to redirect you to various sites containing potentially dangerous content. In order to achieve this goal, this hijacker changes your homepage and the default search engine. You are recommended to remove Omniboxes.com without any delay because it was created by the same developers responsible for isearch.omiga-plus.com, webseearches.com, sweet-page.com, and other hijackers.
You might have installed Omniboxes.com with free applications or utilities while searching some unmonitored third-party sites. Specifically, it is known to spread bundled with RocketTab, VuuPC, PC Speed Up, etc. Therefore, if you installed one of these programs lately, know that it is time to delete Omniboxes.com without any further delay. Also, make sure you have a trusty malware removal program that would help you to detect all the threats that are already or just about to enter your PC.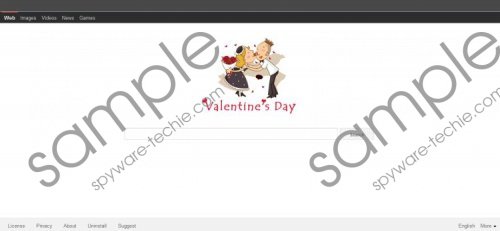 Omniboxes.com screenshot
Scroll down for full removal instructions
Omniboxes.com my affect all major browsers like Internet Explorer, Mozilla Firefox, and Google Chrome. It has been noticed that it surreptitiously installs two additional browser extensions like Fast Start and Search Engine. Fast Start (another iteration of already notorious Quick Start) might manifest itself as a new tab with a search box. Whenever you enter a query it might redirect you to another unreliable search engine that might lead you further towards Internet-based threats. Omniboxes.com also changes shortcut targets, i.e., whenever you try to restore your preferred homepage or search engine manually, Omniboxes.com will bring it back. This malevolent behavior might cause exasperation on your part, therefore, we have provided step-by-step instructions how to remove Omniboxes.com from your PC and restore your browser permanently.
Omniboxes.com utilizes yahoo.com to provide you with search results; however, it is possible that later the hijacker might change the default engine to searches.omniboxes.com. Whenever you perform an online search you might see the "Ads related" section in the upper part of your browser screen. Do not click on these links no matter how tempting they might seem because they are promoted links which might transfer you to potentially dangerous websites. The hijacker might take every opportunity to redirect you to its promoted websites, therefore, the best way to make sure your online activities are threat-free is to remove Omniboxes.com.
You can terminate Omniboxes.com via Control Panel, and doing this should fix shortcut targets, i.e., afterwards, you will be able to restore your home page and default search engine manually. Do not be afraid if you removed the Omniboxes.com, but you can still see your homepage hijacked. It might only mean that you need to change it back manually. After you have completed the removal process, make sure you have a security tool installed which will protect you from similar attacks in the future.
How to restore the Target line
Click the right mouse button on the browser shortcut.
Select Properties.
Click the Shortcut tab, and then choose to the Target.
Remove the text after chrome.exe"/firefox.exe"/iexplore.exe."
Click OK.
How to remove Omniboxes.com
From Windows 8 & Windows 8.1:
Open the Charm bar at the right bottom corner of your screen.
Choose Settings.
Choose Control Panel.
Click Programs and Features.
Choose the unwanted application.
Click Uninstall/Change.
From Windows Vista & Windows 7:
Open the Start menu via the Task Bar.
Open Control Panel.
Click Uninstall a program.
Click the application you wish to delete and select Uninstall.
Select Shortcut and click Uninstall.
From Windows XP:
Click Start to open a menu.
Select Control Panel.
Double-click Add or Remove Programs.
Choose the undesirable program and select Remove.
Mark Target and complete the removal.
How to restore your browser settings
Internet Explorer:
Press Alt to see the toolbar and open Tools.
Select Manage Add-ons.
Click Search Providers on the left.
Set a new default search provider, and then Remove Omniboxes.com.
Click Toolbars and Extensions.
Disable Quick Start, and then click Close.
Now, open the Tools menu again, and choose Internet Options.
Choose the General tab, and then change the Home Page URL.
Click OK and reopen your browser.
Mozilla Firefox:
Click the search provider icon on the search box.
Select Manage Search Engines.
Remove the undesirable search provider, and then click OK.
Open the Tools menu at the upper right corner of the screen, and click Add-ons.
Go to Extensions and choose the extension you want to Remove/Disable.
Exit the Add-ons Manager.
Open the Tools menu again and select Options.
Choose the General tab and find the When Firefox starts menu.
Choose Show my home page.
Now enter the new Home Page URL and select OK.
Google Chrome:
Open the menu at the right side of the address bar.
Select Extensions on the right.
Click the trash icon next the undesirable extension and click Remove.
Select Settings on the left and find On Start-up.
Choose Open a specific page or set of pages, and then click Set pages.
Enter the new home page URL, and then click OK.
Go to Appearance, and select Show Home button.
Click Change.
Enter the new URL and then click OK.
Go to Search and click Manage search engines.
Select a new search provider and click Make Default on the right.
Click X to remove the undesirable search engine.
Click Done and restart Chrome.
In non-techie words:
Omniboxes.com is a browser hijacker, a type of malicious software that takes your Internet browser hostage and redirects its victims to potentially dangerous sites. It might install additional applications to your Internet browser and your system to make sure you are redirected to specific websites of suspicious nature. Follow the instructions to terminate the threat, also install malware removal program to scan your computer and ensure its protection.