Do you know what Jelbrus is?
If you have come across ads or pop-ups powered by Jelbrus, you must known that your PC is most likely infected with an adware program. Jelbrus is yet another intrusive adware application, which will make your life miserable as long as it is active on your system. The only way to restore the standard functionality of your web browser is to remove Jelbrus thoroughly from your operating system once and for all. Malware experts at Spyware-Techie.com have conducted an in-depth analysis of this adware program. This article provides the results of that study and will also discuss why the removal of this adware program is so important. Additionally we provide a comprehensive removal guide, which is easy to use and will help you delete Jelbrus in a smooth and timely manner.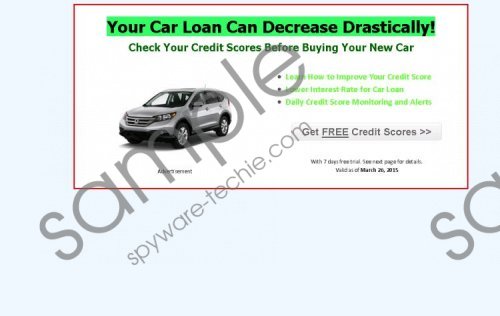 Jelbrus screenshot
Scroll down for full removal instructions
As soon as this adware program enters your operating system, you web browser will be flooded with various third-party ads and pop-ups. It is so because every website loads with a malicious javascript, which connects to an adware server. This is quite alarming as adware servers are known to be associated with malware distribution.
It is quite natural that ads provided via suspicious adware servers could be implemented with various redirect links. This is a dangerous instance as you could be exposed to suspicious and even potentially malicious web content. It has been noticed that you could end up on fake online shops, crafted by cyber crooks for one reason only – to steal your sensitive data. By purchasing anything from a suspicious web store, you risk of handing your credit card data to cyber criminals. If you have encountered a dubious online store, make sure to learn about it as much as possible before making any purchase. It should be more than obvious why the removal of Jelbrus is so important. Jelbrus should be removed as soon as it is located on your operating system.
Unfortunately, Jelbrus cannot be removed via Control Panel; thus manual removal could turn out to be quite tricky as you will have to kill certain processes associated with Jelbrus manually and will also have to delete files linked to this adware. Execute manual removal carefully as just one mistake could mean that the infection was not removed entirely. Keep in mind that just a few leftover files of registry entries could be used in order to restore Jelbrus silently. Once manual removal is finished, make sure to analyze your operating system for any potential Jelbrus leftovers.
How to remove Jelbrus form your PC
Open the Task Manager by right clicking the Task Bar and selecting Task Manager
Click Processes
Locate privoxy.exe.
Right click privoxy.exe
Select End Process and click Close.
Go to C:/Program Files (x86)/
Locate the folder called Jelbrus Secure Web.
Right-click it and select Delete.
Go to C:/Program Files (x86)/Mozilla Firefox/distribution\bundles\RANDOM\content\.
Find thefile named load.js.
Right-click it and select Delete.
In non-techie terms:
If you find manual removal and analysis of your operating system for the leftovers of Jelbrus too complicated do not worry. We provide a detailed guide that will help you remove every bit of this intrusive adware automatically. These instructions are located below, follow them and delete this adware from your PC without any hesitation.