Do you know what Howtonews.ru is?
Howtonews.ru is a new Russian malware infection that can be very annoying as well as potentially harmful to your virtual security. Our researchers have categorized this threat as a browser hijacker due to its capability to change your browser settings and even set up a scheduled task to open your default browser from time to time with possibly unreliable content. This infection may appear on your system without your knowledge but you will definitely notice it once it launches first time and an unexpected browser window pops up with adware-based pages, such as surveys. Unfortunately, this browser hijacker may come on board along with other malware infections, which could mean multiple system threats, lower system performance, or worse. If you would like to save yourself and your computer from further attacks, you should remove Howtonews.ru as soon as possible. Let us tell you more about this threat and how you can avoid similar infiltrations.
If this browser hijacker shows up on your computer, it is quite likely that you have clicked on the wrong web content. This content can be the Install button for a bad browser extension, a Download button for a malicious downloader, or any type of third-party advertisement, such as a fake button, a fake updater, a banner, and a pop-up ad. Before installing a new tool, you should always perform a web search to find out whether your target is a real, authentic application and reliable as well. Then, download it only from reputable and official sources if you do not want to end up with malicious third-party installers on your machine. It is quite possible that this hijacker does not drop directly and alone but rather in a bundle packed with several other malware infections.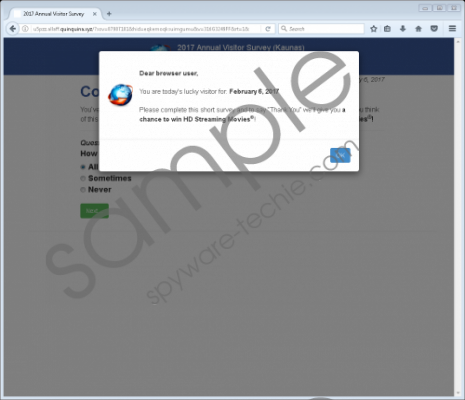 Howtonews.ru screenshot
Scroll down for full removal instructions
This is why you should be extra careful with what you click on while you are browsing. It is important to know that if your system is infected with adware, you cannot click safely on any third-party ads even on official and reputable sites because this infection may hijack those ads and redirect you elsewhere; most likely to a malicious website or simply drop an infection. But you may also land on suspicious websites if you are not an experienced computer user. While it may seem to be an innocent web search for you to search for free stuff on the net, including free books, music, movies, and programs, it is never without risk. Cyber criminals have found great potential in creating fake and malicious file-sharing websites, for example. You may not even realize when you visit such a page that it is set up to infect you with malicious software packages. However, these torrent, freeware, and also gaming pages are usually filled with annoying third-party ads and fake download or next-page buttons. If you are unfamiliar with the page, it is very likely that you will click on corrupt content and end up with a bunch of malware threats on your machine. This is why we recommend that you delete Howtonews.ru and once you eliminate this threat source, you use reliable malware scanner to find all other potentially harmful programs as well.
This news site contains lots of article thumbnails below a search box. This search box redirects all your queries to a Google search results page that may well be manipulated to include potentially unreliable third-party ads and sponsored links. Therefore, it would be quite risky to ever use this search tool. The articles themselves seem to be alright but they are mostly quite short and make you feel like they are serving as a facade for the main operation going on behind the "curtains." This browser hijacker obviously generates income for its creators by driving web traffic to promoted websites that are usually filled with third-party ads and cannot be therefore trusted. This malware infection sets up a scheduled task once it penetrates your system and times itself to launch every 33 minutes. This means that every half an hour you will see a browser window popping up on your screen that will have questionable content as the newly set home page, howtonews.ru/poweronsm, starts to redirect you to all kinds of advertising and survey-related websites. This is of course very annoying and distracting, but you may also drop more infections onto your system or become a victim of an online scam if you engage with such content. We believe that you should delete Howtonews.ru from your computer as soon as you finish reading our report.
If you have managed to make up your mind about this ugly browser hijacker, we are here to help you with the necessary steps to remove Howtonews.ru. Usually it is enough to reset your affected browsers, including Google Chrome, Mozilla Firefox, and Internet Explorer, but this time it will not suffice. First, you need to delete the task that this infection scheduled and then, you can reset your browsers. Please follow our instructions below this article if you are ready to clean your computer of this threat. But as we have said, there could be a bunch of other malware programs on your system. Therefore, it is vital that you go on with your crusade and eliminate them all so that you can finally use a secure computer. If you need help with this, we suggest that you download and install a reliable malware removal application, such as SpyHunter since this security tool will also automatically protect your PC from all existing malware attacks.
Remove Howtonews.ru from Windows
Tap Win+E.
Open the "C:\Windows\system32\tasks" folder.
Bin the file named "httphowtonewsrupoweronsm"
Empty the Recycle Bin.
Remove Howtonews.ru from browsers
Google Chrome
Tap Alt+F and go to Settings.
Click Show advanced settings at the bottom.
Click Reset settings at the bottom.
Press Reset in the pop-up.
Mozilla Firefox
Tap Alt+H and navigate to Troubleshooting Information.
Press Refresh Firefox and press Refresh Firefox again.
Internet Explorer
Tap Alt+T to open the Tools menu.
Go to Internet Options and select the Advanced tab.
Click Reset.
Select Delete personal settings and click Reset.
Press Close.
In non-techie terms:
Howtonews.ru is a nasty browser hijacker that can infiltrate your system without your notice. However, you will certainly know about its presence soon enough as it schedules a task to open your default browser every half an hour with redirected questionable third-party content. This hijacker can take you to all kinds of advertising and survey pages that could pose a potential threat to your system security apart from being rather annoying. This is supposed to be a Russian news site but that might be just the cover for this malicious operation to make money from driving web traffic to affiliate websites. If you do not want to let more infections on board or end up in the center of an online scam, we suggest that you remove Howtonews.ru right away. If manual removal is out of the question for you, please consider installing a trustworthy anti-malware application to defend your system from all possible malware infections and attacks.