Do you know what Cloud Packager is?
In case you ever discover an application known as Cloud Packager active on your PC, you must take immediate action to remove it without any hesitation because it happens to be one more Trojan. Such classification has been made after its in-depth analysis conducted by our malware experts. As it turns out this invasive program has been crafted by malware developers so they could make illegal profits. The primary function of this malicious program is silent Bitcoin mining. Due to such functionality, using your computer will become a much more bothersome task, to put it lightly. For further information regarding the inner workings of this Trojan, be sure to read the rest of this report. Furthermore, you will find a few virtual security recommendations along with a detailed removal guide that you should use to delete Cloud Packager once and for all.
Cloud Packager works silently and suspiciously. During its setup, you will come across an error message, which tells you that the installation has failed and for further information, you should refer to a .log file. While that might seem like nothing has happened, you should know that it is just a manipulative technique. That is so because, in reality, this program is doing its dirty work without your knowledge. The primary indication that this Trojan is up and fully running on your operating system is a significantly slower performance of your personal computer. That happens because Bitcoin mining is a process that uses a lot of your computer's recourses. Thus, using various programs will become an annoying and frustrating experience because they might take a long time to load or perform simple tasks. It should be quite obvious that for as long as this Trojan will be active on your operating system, you will not be able to use your PC the way you like. It is also essential to highlight that having this Trojan active on your PC could indicate that your virtual security is severely compromised. Thus, it is a good idea to check your entire operating system for other questionable programs if the invasive application in question is already active on your computer. It goes without saying that you must delete Cloud Packager as soon as it is found active on your personal computer if it is ever found active on your personal computer. Make sure to delete this Trojan once and for all by following the instructions that we provide below.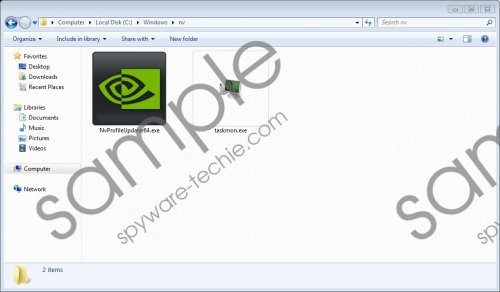 Cloud Packager screenshot
Scroll down for full removal instructions
It should be obvious that devious programs such as Cloud Packager should not be up and running on your personal computer. If you wish to maintain a fully secure operating system, you need to take a few precautionary steps to improve your overall virtual security. It is critical to refrain from all unauthorized download web pages because they are known to host bundled installers, which might be embedded with a number of suspicious and even malicious programs. Additionally, we recommend paying your full attention to every single installation process. Read everything that is presented to you during the setup process, and you could come across a chance to cancel the installation of some unwanted program by unmarking a single box. Furthermore, make sure to always learn as much as you can about every application that you want to have running on your personal computer. That is imperative because cyber crooks use misleading marketing techniques to trick naive Internet users into acquiring their devious programs. While such safe browsing practices will help you maintain a fully secure operating system, you must still install a professional antimalware tool because it provides overall system security. These simple precautionary steps will allow you to keep your operating system clean and secure at all times.
To remove Cloud Packager once and for all, use the detailed instructions that we present below. Under no circumstances skip any steps during the termination process because that could result in an incomplete removal. In such a case traces of Cloud Packager could remain active on your personal computer. That is not a situation that you want to be in because leftovers of this Trojan could be enough for it to continue its devious functionality. In other cases, Cloud Packager could be restored silently with the help of just a few of its traces. To be sure that everything linked to this Trojan has been removed entire, you need to double-check your operating system as a whole once you are done with the instructions below.
How to remove Cloud Packager from your PC
Open your File Explorer.
Go to C:\Windows.
Select and then remove folders entitled wdf and nv.
Close your File Explorer.
Right-click your Recycle Bin and then select Empty Recycle Bin.
In non-techie terms:
If you are a user that find manual removal and analysis of entire operating system a bit too challenging, do not worry. Malware researchers at our internal labs have crafted an alternative removal guide. Follow these instructions and you will be able to remove Cloud Packager automatically.