Do you know what All_Your_Documents.rar Ransomware is?
All_Your_Documents.rar Ransomware might move all your personal files, for example, pictures, photos, or videos to a protected WinRAR archive. Since you cannot unlock this folder without a specific password, the malicious application might cause some serious trouble for users who do not backup their data. Nonetheless, even if you are one of the unlucky users who cannot recover their data on their own, we would not recommend dealing with the cyber criminals behind this threat. They could reassure you the password will be delivered once you pay the demanded sum, but the truth is there is a possibility it could all go wrong. Thus, our specialists advise users not to take any chances and get rid of All_Your_Documents.rar Ransomware with the removal guide available below or with a preferred antimalware tool.
Currently, our researchers are still trying to learn how this infection is spread since there are various variants. From our experience with similar malware, we could say that probably the most popular way to distribute threats like All_Your_Documents.rar Ransomware is to send their installers with email attachments. Also, cyber criminals quite often spread such data through dangerous or unreliable web pages, for example, torrent or other questionable file-sharing websites. Naturally, if avoiding malicious software is what you seek, you should pay more attention to the sites you visit. Plus, it is important to stay away from suspicious setup files or any other data that could be freely downloaded from the Internet. Whenever you are in doubt, it would be best to scan the questionable data with a legitimate security tool. It would help users identify threats without endangering the computer.
It looks like the malicious application can work from the same directory where its installer was downloaded. It means the malware might not need to install itself and can work right after the user launches a file carrying it. For starters, All_Your_Documents.rar Ransomware should create folders titled as All_Your_Documents. The number of created directories depends on how many separate drives there are on the computer. To give you an example, if you have C: and D: disks then the infection should create two folders on each drive (C:\All_Your_Documents and D:\All_Your_Documents). These folders are formed to place the protected WinRAR archive that might contain all photos, documents, and other important files located on the particular drive. Soon after the archive is locked the malware should place a text document called All Your Files in Archive!.txt or similarly.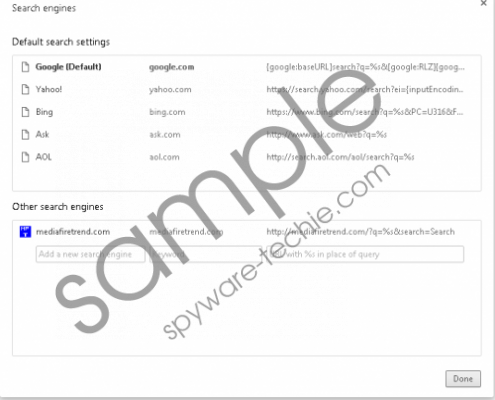 All_Your_Documents.rar Ransomware screenshot
Scroll down for full removal instructions
The text file is the ransom note as it contains instructions on how to pay the ransom and get the password to unlock the protected archive. We do not know how much money exactly they ask, but even if it is not a huge sum, our specialists recommend considering this option most carefully since paying the ransom does not necessarily guarantee you will obtain the password. In the worst case scenario, you could lose the money and fund the cyber criminals who locked your private files. This is why we advise not to take these chances and eliminate the threat at once. Those who want to erase it manually but do not know how to do this should have a look at our removal guide available below this text. Of course, if you do not wish to deal with this malicious application alone, you can also install a legitimate antimalware tool and let it delete All_Your_Documents.rar Ransomware for you.
Eliminate All_Your_Documents.rar Ransomware
Press Windows Key+E.
Check the listed directories:
%TEMP%
%USERPROFILE%\desktop
%USERPROFILE%\downloads
Look for a malicious file related to the infection.
Right-click it and press Delete.
Find a text document called All Your Files in Archive!.txt or similarly.
Then right-click it and select Delete.
Close the Explorer.
Empty the Recycle bin.
In non-techie terms:
All_Your_Documents.rar Ransomware is a malicious threat that can lock all important files founded on the computer. The cyber criminals behind this malware might ask users to pay a ransom for a chance to get their data back. Sadly, no one can reassure you the promised password will reach you once the payment is made, which means there is a possibility you could lose the invested money in vain. Therefore, we do not advise putting up with any demands. It would safer to erase the infection from the computer and recover locked data while using copies placed or removable media devices and so on. It is possible to delete the malicious application manually, and if you need any help with this task, we can offer the removal guide placed above. However, if the process seems too complicated, do not forget you can always acquire a reputable antimalware tool and leave this task to it.