Do you know what Savepass smartbar is?
Savepass smartbar is a browser extension that is often classified as adware. It means that apart from its usual functions this application displays a lot of commercial advertisements that might interfere with your web browsing process and even expose you to malicious websites. If you have no intention of installing Savepass smartbar onto your computer, you need to compile a list of all potentially unwanted applications possible installed on your system and then remove them along with Savepass smartbar, because no good can come from keeping such apps on your PC.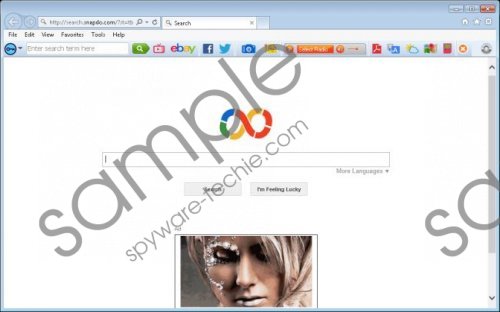 Savepass smartbar screenshot
Scroll down for full removal instructions
Savepass smartbar actually has more than one alias, because it is often detected as SavePass adware application. It is developed by PinWid Ltd. which is a software developer based in Israel. It is also related to browse-search.com, and this website is often considered to be part of browser hijacker infection. However, it is not possible to download Savepass smartbar at browse-search.com, because the page functions merely as a search engine. For direct Savepass smartbar download you may need to refer to third party file hosting websites, but any security-minded user should know better than to trust random websites.
If you must install new software please download it at official homepages, because third party distributors are bound to include additional freeware into the setup file. For example, Savepass smartbar is also related to Snap.do and Muvic smartbar, because it has same folders and registry keys. We can see that this application comes from a group of potentially unwanted and even dangerous programs that should not be tolerated.
When Savepass smartbar gets installed on your computer, it adds extensions on Internet Explorer and Mozilla Firefox browsers. The add-on does not seem to work with Google Chrome. Savepass smartbar does not hijacker your default homepage, but the toolbar that is added on Internet Explorer web browser makes use of search.snapdo.com search engine.
Needless to say, that Savepass smartbar can slow down your browser and collect information on your web browsing habits behind your back. If you do not wish to be exposed to potential computer security threats, you need to remove all the unwanted applications, including Savepass smartbar, from your system immediately.
In case you have no idea what other programs are present on your computer, scan it with a licensed antimalware tool and you will see a list at once. Remove Savepass smartbar and other unwanted applications as soon as possible, because that is one of the best ways to avoid any potential exploitations. To safeguard your PC against similar threats in the future, acquire a powerful antimalware tool.
Manual Savepass smartbar Removal
Windows 8
Move mouse cursor to the bottom right of the screen.
Click Settings on Charm bar and go to Control Panel.
Select Uninstall a program and remove Savepass smartbar.
Windows Vista & Windows 7
Click Start menu button and select Control Panel.
Open Uninstall a program and remove Savepass smartbar.
Windows XP
Open Start menu and navigate to Control Panel.
Select Add or remove programs and uninstall Savepass smartbar.
You may also refer to additional removal instructions below, in case manual removal via Control Panel does not go smoothly.
In non-techie terms:
Savepass smartbar is a potentially unwanted application that adds an extension to your default browser and displays annoying pop-ups. This application can make your PC vulnerable to outside threats, so it is for the best to remove Savepass smartbar right now.