Do you know what Jdl.findpre.net is?
Malware researchers have discovered that Jdl.findpre.net is an advertising domain which hosts online ads designed by undisclosed and unfamiliar third parties. Due to this it could be a mistake to trust the advertisements presented via the domain. If you want to delete Jdl.findpre.net advertisements, you may need to remove applications which enable them. Even though sometimes the suspicious ads could be displayed on unreliable websites, in most cases they will be presented on any sites if the connection to the server is activated by existing adware. Continue reading the report to learn more about the removal of intrusive advertisement supported programs.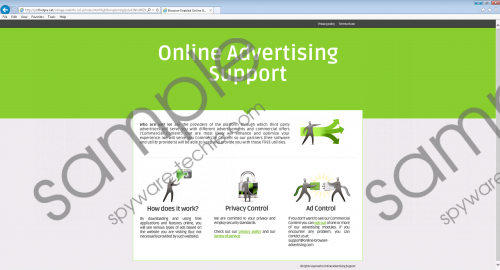 Jdl.findpre.net screenshot
Scroll down for full removal instructions
Do you know how to identify Jdl.findpre.net advertisements? If you are presented with banner or in-line ads it might be difficult to do this; however, if you are presented with pop-up ads, it is likely that you will find Jdl.findpre.net in the URL address. As mentioned before, in some cases the advertisements served via the domain are presented with the help of advertisement supported programs. Browser extensions from the Lyrics family can present advertisements supported by various advertising domains, including Gyt.coreopt.net and Gos.drivedo.net, which is why it would not be surprising to discover them assisting Jdl.findpre.net as well. Needless to say, there are plenty of suspicious extensions and applications which schemers could use to present the advertisements of the domain.
Do you want your operating system flooded with potentially unreliable online advertisements? If you do not, you need to terminate the connection to Jdl.findpre.net, and the only way to do this is by getting adware deleted from the PC. To remove Jdl.findpre.net related advertisement supported programs, you can use automatic malware removal software. Choose an authentic, reliable tool and it will discover and delete all adware components, potentially undesirable programs and other existing threats. More experienced computer users who know how to locate and delete adware can choose the manual removal option. If this is your preference as well, start by completing the removal guides below.
Delete advertisement supported programs
Delete from Windows 8:
Tap the Windows key to access the Metro UI menu and right-click to open a pane below.
Select All apps, open the Control Panel and click Uninstall a program.
Right-click the application you wish to remove from the PC and select Uninstall.
Delete from Windows Vista/Windows 7:
Navigate to the left of the Task Bar and click the Start icon to open a user menu.
Now open the Control Panel and then click Uninstall a program.
Locate the program you want to delete, right-click it and select Uninstall.
Delete from Windows XP:
Open the Start menu from the Task Bar at the bottom of the screen and click Control Panel.
Double-click Add or Remove Programs and then select Change or Remove Programs.
Click the undesirable application and select Remove.
In non-techie terms:
Jdl.findpre.net is an advertising domain. Unreliable parties create unreliable adware servers in order to spread potentially misleading online advertisements. Needless to say, trusting Jdl.findpre.net ads is not the best idea, and we recommend that you remove advertisement supported programs which may have enabled the servers' connection to your PC. Use the instructions above and then install automatic malware removal software to delete the remaining threats and to protect your operating system.