Do you know what Findwide Search is?
Findwide Search is a search engine which you may know as search.findwide.com. It can be set as your default search provider and home page if you do not pay attention to the programs whose installer may contain an extra toolbar or browser add-on. Once your home page is change to search.findwide.com, you will find that the page presenting the search results also contains links to advertising websites. For example, you may be provided with links to mcaffee.com, dell.com, and many others depending on the keywords entered into the search box.
Findwide Search is said to return search results from the leading search engines. Here is how this search engine is presented:
Findwide.com looks at all of them, decides which are most relevant to your search, eliminates duplicates and revals them to you. In the end, you get a list of results more complete than using any one search engine alone.
In addition to this, you should also know that Findwide Search features the so-called Findwide.com toolbars which can be downloaded from support.findwide.com/about. To acquire the toolbar, you have to click on the link given with the text. Even though the toolbar is presented as Findwide.com toolbar, its actual label is Search.us Toolbars which contains a search bar and a variety of links/buttons leading to Facebook, Twitter, weather forecasts and some other websites. If you agree to the installation of the toolbar and do not uncheck two boxes provided, the home page and search provider of Internet Explorer, and Mozilla Firefox will be changed to search.uc.com. Additionally, the toolbar is said to be downloaded from mirror.mirror-files.com.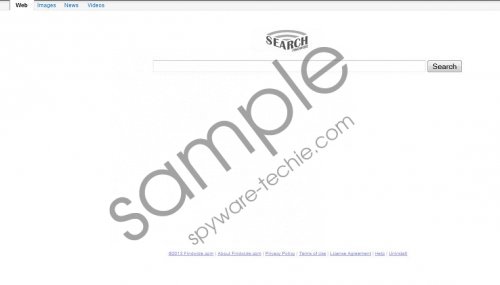 Findwide Search screenshot
Scroll down for full removal instructions
Due to the changes made to the browser, which can also be made without the user's consent, malware researcher refer to this search engine as browser hijacker. Virulent versions can also alter the bookmark list by adding links which you would normally avoid and display pop-up advertisements so that you get directed to an insecure website once you click a malicious advertisement.
In order to remove Findwide Search and protect the computer against potentially unwanted programs such as spyware and adware, you should implement SpyHunter which will take care of your computer. The sooner you install this application, the sooner you can start to browse the Internet safely. Do not wait to and delete the unwanted search engine from the system, as the instructions provided below may be insufficient for the removal.
How to remove Findwide Search
Windows 8
Move the mouse to the lower left corner of the screen.
Right-click and select Control Panel.
Click Uninstall a program.
Double-click, for example, Findwide.com or any other program related to the changed of the browsers.
Windows Vista and Windows 7
Click Start and the click Control Panel.
Select Uninstall a program.
Double-click the program you want to remove.
Windows XP
Open the Start menu.
Click Control Panel - > Add or Remove Programs.
Select the program you want to remove and click the Remove button.
Reset your browsers
Internet Explorer
Press Alt+T.
Click Internet Options.
Click the Advanced tab.
Click Reset.
Tick the box given.
Click Reset and Close.
Mozilla Firefox
Press Alt+H.
Click Troubleshooting Information.
Select Reset Firefox - > Reset Firefox - > Finish.
Google Chrome
Press Alt+F.
Select Tools - > Extensions.
Remove the unwanted toolbar.
Click Settings.
In the On startup section, click Set Pages and change the startup page.
In the Search section, click Manage search engines.
Remove search.findwide.com and add a new search provider.
In non-techie terms:
Having completed the manual removal of Findwide search, click on the button provided on this webpage and download our free scanner which will examine the system with ease and provide you with the search results so that you can take appropriate measures if necessary.
Aliases: Findwide.com.