Do you know what Bestones.net is?
If you trust the pop-up offers by Bestones.net that usually show up in new tabs and new windows, it is possible that you will activate the software downloader EzDownloaderPro. This is not a reliable installer, because it can camouflage adware, browser hijackers, adware helpers, personal data tracking cookies, Trojans, and various other infections that must be removed. Even though the downloader could promise to install Trainbit, Adobe Reader, and other well-known software, we can guarantee that it will only install undesirable and unreliable programs. Unfortunately, it is much harder to delete Bestones.net-related malware than to keep it away. Of course, malware might have corrupted your operating system already, so this is something you need to investigate if Bestones.net ads keep showing up.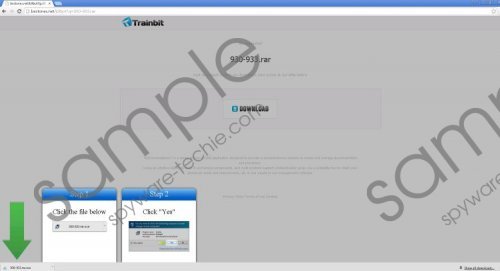 Bestones.net screenshot
Scroll down for full removal instructions
The Bestones.net adware server could be used to UniSales, GoSave, SaveOn, Ironshield Antivirus, and other unreliable programs that deserve removal. In fact, it is difficult to predict which infections you will need to remove from your computer, because the EzDownloaderPro is truly unpredictable. is the Bestones.net adware server, which might be employed by different unreliable parties to promote fake offers. According to our researchers, most offers served by Bestones.net will offer to install fake software updates and acquire keygens (key generators that are meant to produce illegal license keys for legal programs). You should not expect to download reliable programs, because Bestones.net will not offer them. The promises are misleading, and they are meant to ensure that more computer users download malware on their PCs. Unfortunately, it is not easy to remove Bestones.net-related malware once it corrupts your operating system.
Only experienced computer users should delete Bestones.net-related malware manually. Note that even expert users often face issues when detecting and removing malware. So, if you are not experienced, and you do not even know how malware looks or works, you need to trust the software that will help you delete malware from your PC. It is crucial to remove Bestones.net-related malware, which is why you should install an automatic malware removal software as soon as possible. We recommend keeping this software installed on your PC to ensure that schemers cannot attack in the future.
Delete unwanted programs
Delete from Windows 8.1 and Windows 8
Simultaneously tap Win+R to launch the RUN dialog box.
Enter Control Panel to open a menu and click Uninstall a program.
Right-click the application you wish to remove and click Uninstall.
Delete from Windows 7 and Windows Vista
Tap the Windows button on the keyboard to open the Start menu.
Select Control Panel and click Uninstall a program.
Right-click the application you want to remove from your PC and click Uninstall.
Delete from Windows XP
Click the Start button on the Taskbar.
Click Control Panel and double-click Add or Remove Programs.
In the Change or Remove Programs menu select the undesirable app and click Remove.
In non-techie terms:
Bestones.net is an adware server that hosts unreliable adware installers usually managed by EZDownloaderPro. Even though you cannot remove the server, you can delete the malware associated with it, and you can install reliable security software that will shield your operating system against the attacks of schemers in the future. Use an automatic malware remover to delete Bestones.net-related malware.