Do you know what Xtendmedia is?
Xtendmedia is a potentially unwanted program that is categorized as adware application. It is part of a wide advertisings network, and there are a lot of adware applications related to it. Although adware does not pose an extremely serious threat to a computer system, it may expose various system vulnerabilities to third parties. Therefore, users should run a full system scan in order to remove Xtendmedia and all the other potentially dangerous applications from their systems. Do not just ignore the infection symptoms thinking that nothing bad would happen.
Adware programs are often exploited by malicious infections in order to collect information on your system and your web browsing habits. Xtendmedia is of no exception – this program has a very loose privacy policy, so basically anyone can embed their own content into its pop-up ads as long as they know how to do it. Xtendmedia is also known to be related to a variety of computer security threats, including such browser hijackers as websearch.oversearch.info and adware application Lyrics Fan.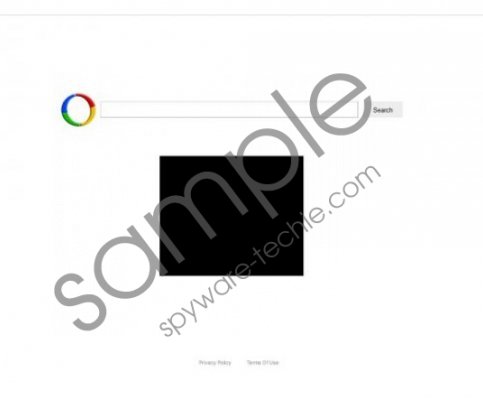 Xtendmedia screenshot
Scroll down for full removal instructions
Xtendmedia does not have an entry in Windows Control Panel, so the only way to know whether you are infected or not is to look out for commercial pop-up ads that are loaded via ad.xtendmedia.com hyperlink. Even if you are not sure whether you are terrorized by Xtendmedia or some other adware program, it is always a good idea to run a full system scan with SpyHunter free scanner to check for potentially dangerous programs installed on your computer.
In reality, you may not even notice how or when Xtendmedia enters the PC. The installation file for this adware application might get into the system when you click some flashy ad, or when you install a freeware application. Do keep in mind that, free of charge software programs are often bundled with additional applications that are usually absolutely unnecessary.
The main threat behind Xtendmedia is that this adware platform collects information on your web browsing habits and exposes you to potentially malicious content via its advertisements. Technically, the application itself does not do anything wrong, because it still requires a user to click on a corrupted ad. So it is not a given that you will definitely get infected with malware via Xtendmedia, but the risk is too high to ignore it.
In order to remove Xtendmedia, you should invest in a legitimate antimalware tool that will help you delete unwanted applications automatically. This is the fastest and the most efficient option, not to mention that if you do acquire a computer security program, it will safeguard the PC from similar infections in the near future.
In non-techie terms:
Xtendmedia is an adware platform that spams you with commercial advertisements and presents various security risks. In the long run it could become responsible for a malware infection, so it is for the best to remove Xtendmedia right now.
Aliases: Xtend media.