Windows Movie Maker was released by Microsoft 17 years ago with an operating system known as Windows ME. It was offered free of charge right from the start, but it would seem not everyone knows it and Windows Movie Maker scam seeks to trick such users into paying for the tool that is supposed to be free. Some of you may also not know the application was discontinued in 2017 and from January 10th it was no longer available for download on the Microsoft official website. It looks like even though Movie Maker was replaced by a new tool called Story Remix, there were still users who wanted to continue using the older version. No doubt, these circumstances inspired cyber criminals behind this scam to profit from those who are unaware the application is free of charge. If you have not heard this yet, we highly advise reading the rest of the report, so you would not fall for this scam.
Unfortunately, the website distributing the scam (windows-movie-maker.org) can be seen in the top Google search results to this day, even though there has been a couple of weeks already after its discovery. Users can find it if they use keywords like Windows Movie Maker, Windows Movie Maker download, and so on. Windows Movie Maker scam was first detected by ESET specialists that informed both Google and Microsoft about the website distributing the fake video editor. What's even more, it is said the scam's website was not just in Google, but also in top Bing search results, although at the moment of writing the scam's website does not appear on Bing.
The worst part is that the downloaded application works just like the original one. Therefore, the user can spend time editing his video only to find out he is a victim of a scam when he finishes. Apparently, the user might be asked to pay after clicking the save button. The price asked for the fake version of Windows Movie Maker is around 30 US Dollars. According to the pop-up asking for the payment, users have to pay it if they wish to use all of the application's features. Agreeing to pay leads back to the scam's website where the user might be offered free future upgrades and technical support. However, if you continue using the tool without paying the requested sum the video editor might continue asking to purchase the full version in even more irritating manner.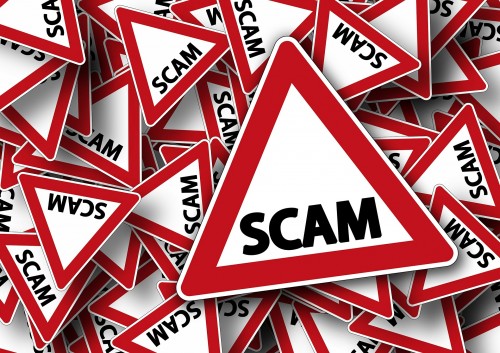 Furthermore, it is essential to mention Windows Movie Maker scam can trick only those who rush the installation process because more attentive users should notice that the software's developer is not Microsoft. Before downloading any program, one should always check who published it and whether this company can be trusted. Not to mention, the chosen tool should be downloaded not from unknown and unreliable websites, but from their official web pages. Plus, whenever in doubt, users can avoid threats by simply reading reviews or reports prepared by computer security specialists.
The good news is it does not look like Windows Movie Maker scam could do any harm to the device it was installed on or could come bundled with other untrustworthy applications. Nevertheless, computer security specialists advise not to leave it unattended and remove it from the system as fast as possible. Instead of the old Movie Maker, you can check its new replacement called Story Remix that showed up in the Windows 10 Fall Creators Update; it is supposed to be quite similar and easy to use. Moreover, there are plenty of tools alike that not only provide mostly the same features but also closely resembles the original video editor. Lastly, as an extra precaution users who used the fake video editor are encouraged to scan their systems with an antimalware tool of their choice.
References: