Do you know what Video Letras is?
Computer users install Video Letras thinking that this application can provide the lyrics to any song that is being played online. The program is promoted as a tool that can help you start your own karaoke party. Does this sound interesting? Even if it does, you must delete Video Letras, because this is yet another advertisement-supported program that has been designed by people who have no intentions of supporting your virtual security. In fact, your virtual security will be jeopardized if you interact with the advertisement-supported program. Do you want to learn how dangerous the advertisement-supported program is and how to delete Video Letras? Then you need to continue reading.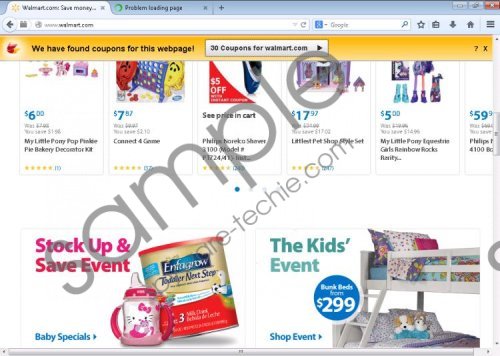 Video Letras screenshot
Scroll down for full removal instructions
According to our researchers, Video Letras comes from the same group of malware as LyrcisSpeaker, A2ZLyrics, ElectroLyrics, and similar programs that you MUST delete upon detection. As you can tell by the names of these programs, all of them are meant to produce lyrics to the songs you listen to. Do they work? Even if they do, it is far more important that these programs are used as advertising platforms, the main reason why you need to remove them. Video Letras, also known as Video Songs Gizmos, has not been created to work as a beneficial assistant. This program has been designed to connect to adware servers that could be employed by various parties to showcase certain products and offers. In order to activate this service, Video Letras will use lyricsgizm.exe, lyricsgizmD32.exe, lyricsgizmL32.exe, and similar processes that we recommend removing. The processes will be employed regardless of whether you download the app from video-letras.com, or you install it from unfamiliar software distributors.
If Video Letras has been installed via a software bundle, your operating system could be infected with malware. Advertisement-supported software could be packaged with Trojans, keyloggers, browser hijackers, and other dangerous threats that you do not want running on your PC. Note that these threats could run without any notice, which is why we strongly recommend employing the automatic malware removal software to clean your PC and, most importantly, remove Video Letras. If you think you can delete malware manually, we want to advise you to be careful and diligent. Make sure you delete all Video Letras files and all undesirable programs active on your PC.
Delete Video Letras from your PC
Delete from Windows XP:
Open the Start menu and choose Control Panel.
Double-click Add or Remove Programs, select the undesirable program, and click Remove.
Delete from Windows Vista/Windows 7/Windows 8/Windows 8.1
Launch RUN (tap Win+R), enter Control Panel, and click OK.
Click Uninstall a program, select Video Letras, and click Uninstall to remove it.
In non-techie terms:
Video Letras will not show lyrics and will not assist you in another reliable manner. This advertisement-supported program is only interested in displaying online ads, and because of that, this application should not be running on your PC. Delete Video Letras from your operating system manually or, better yet, install legitimate security software that will remove all computer infections automatically.