The holiday season is upon us, and we are rushing to check items off our gift list. If you belong to the majority of shoppers, you do not like pushing and shoving just to get the best deals. Instead, you choose online shopping. According to Adobe Data reports, last year's Cyber Monday marked the history as the largest online sales day ever recorded. It was estimated that 3.39 million US Dollars were spent on all kinds of goods. This was a 10.2% increase from the last year, which suggests that online shoppers might be spending even more money this year. Needless to say, it is The season for online retailers, but it is also The season for schemers and cyber criminal activity. According to the malware statistics presented by av-rest.org, more infections have been discovered in October than any other month this year, which indicates that schemers and virtual criminals are gearing up to wreak havoc. In this report, you will learn about the threats that you are most likely to face on Cyber Monday (November 27th) of 2017, as well as ways to keep them at bay.
The chances are that you are already getting tons of promotional emails alerting you about Cyber Monday deals. Obviously, if you are planning on splurging, you are likely to be interested in the deals that are offered. While there is nothing wrong with keeping yourself informed and making plans for your purchases, you need to be careful about the emails you open and the content you interact with. As you might know already, schemers can employ spam emails in various ways. Most prominently, they are used for the distribution of files that launch file-encrypting ransomware threats. While in most cases, cyber criminals pose as banks, airlines, and post delivery companies, they could adjust their scams to fit Cyber Monday and the holiday season in general. So, if you receive non-personal emails from parties you do not know, you need to be extremely cautious. Also, note that schemers can create email addresses that look similar to those used by legitimate vendors you are subscribed to. You also need to be vigilant beyond Cyber Monday because corrupted spam emails could try to trick you into opening files or clicking on links that are allegedly linked to your purchases and their delivery.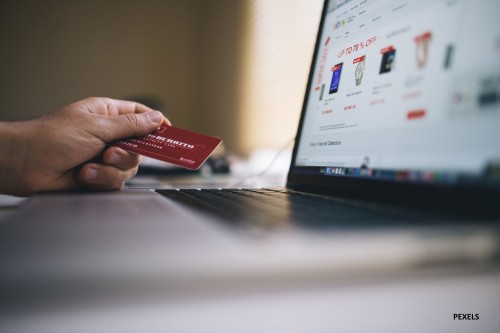 Another threat you might be facing around Cyber Monday is phishing sites that might be set up to impersonate well-known vendors. The perfect example of that is www.amazon.com. A few fictitious versions of this website include amazonn[.]pw, arnazn[.]com, amazoncom[.]me, and amazonsecure-shop[.]com. Fictitious sites could be set up to impersonate target.com, walmart.com, asos.com, ebay.com, apple.com, macys.com, bestbuy.com, and many other major retailers, and so you need to be cautious. The thing you need to be most cautious about is the URL of the website. Schemers are equipped to create interfaces that are almost identical to those of legitimate websites, but they cannot use the same URLs as well! If you do not want to land on fictitious websites, avoid visiting them from links found online. Instead, enter the URL into the address bar, and you will certainly land on the right one. You should also look for SSL certificates when visiting unfamiliar websites to check if they can be trusted. Note that the purpose of bogus retailer sites is to trick customers into disclosing login information, as well as credit card data, full names, addresses, and other confidential information that, unfortunately, could be used to steal identity.
Are you aware of social-engineering scams? You might be used to seeing retailer advertisements represented via Instagram, Facebook, and other popular social-networking services. Links to different online retailer websites can be shown in all kinds of ways and forms, which, of course, creates a perfect environment for schemers to act as well. In most cases, users are lured in by too-good-to-be-true offers that appear to offer great services, deals, discounts, coupons, and so on. This is how many users are routed to phishing sites, which is what we discussed in this report already. Misleading links and ads could also expose you to the installers of unreliable apps. Some of them could promise you to find the best deals and provide you with coupons, but you need to be cautious. The same "benefits" could be offered by browser extensions and applications compatible with your operating system. Remember that potentially unwanted programs and adware exist. They can be used to open security backdoors, and that is the last thing you want.
There are plenty of virtual security threats you might face online, and schemers and cyber criminals who are analyzing users' activity and behavior know ways in which to target you on Cyber Monday. That being said, no one can prevent you from enjoying a safe and successful shopping experience if only you take some security measures. Remember to be cautious about spam emails containing malicious files and links. Do not forget to be cautious about the websites you use for online shopping. Finally, beware of social-engineering scams that could lead to the installation of malicious apps, extensions, and programs. Safe Shopping!
References
Adobe News Adobe Data Shows Cyber Monday Largest Online Sales Day in History
AV Test Malware Statistics