Anything cryptocurrency related can function as a perfect click-bait, and fake teams that raise money for cryptocurrency are trying their best to get those clicks. Perhaps one of the most amusing methods recorded these days was used by the Miroskii team, as they used Ryan Gosling's picture to illustrate their staff roster. While this is a rather amusing occurrence, it clearly illustrates how a number of such teams and "companies" come up with their team member lists. And users have to be really careful when they interact with a new content online. You could be just a click away from something terrible.
How did Ryan Gosling become a member of Miroskii?
The folks at Miroskii are probably very good at using free stock photos. As it is clear that Ryan had no idea he was part of the team. Otherwise, he would have known that he changed his name.
You see, Miroskii is a Chinese company, and they say that their online currency will challenge bitcoin. They present themselves as a reputable organization, with the information on their employees available at their website. And funny enough, they also have this employee Kevin Beland who looks like just Ryan Gosling. From what we gather, someone was just rather negligent with stock images. Or maybe, Ryan needs to work harder so that netizens would recognize him all over the world?
What is Miroskii?
According to the official website, Miroskii is "developed and brought to business by the experts from China, Hongkong, Singapore and Japan to ease the crypto revolution in financial products." This sounds like a very fancy objective, but the company says that it can help its clients cut on the financial transaction times and charges. What's more, it even says that it will provide banking loads for clients all over the world. It even presents you with a roadmap diagram which should supposedly explain you the cryptocurrency investment plan better.
The website itself looks user-friendly, and seeing how cryptocurrency is all the rage these day;, there would definitely be a few users who would find the idea of investing into it quite alluring. Everything would be perfect if it were not for that one photo of Ryan Gosling.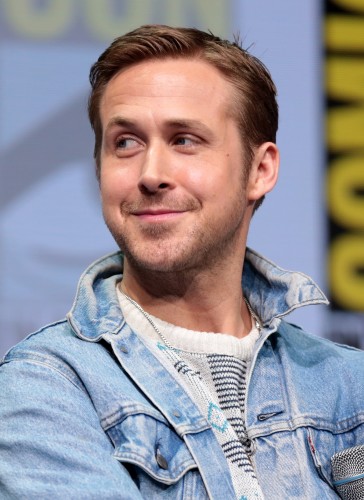 However, Twitter users soon found that more stock photos were used for the staff members, as Robert Jackson who is supposed to be a "professional with more than 10 years of experience in marketing" seemed to have a face of a stock male that is often used for psychology related articles. These and other details can easily shatter Miroskii's image as a reliable company. So it is hard to know whether they have really raised $830,000 from their investors already. The chances are that the entire thing is one big bogus.
What are other red flags?
One would think that a celebrity photograph used for a staff member's profile should be enough to raise one's suspicious levels, but security researchers have found more issues with Miroskii. One of the main problems with the company is that its white paper is still "coming soon." It means that it has not disclosed it to its investors yet, and that is not the practice.
To put it simply, in business, white paper is a document that is necessary for marketing or for sales. In business, white papers are used to communicate with customers, investors, persuade partners. In some cases, business-to-business (B2B) papers would try to argue that a certain product or method is superior and that by using this product or method, you can solve a certain business-related problem. While descriptions may vary, a white paper is a must for a reliable business, and Miroskii has withheld the document so far.
What's more, Miroskii has minimal to no presence on social media, as the company has almost no followers on Instagram, Facebook, and Twitter. And while there are news outlets out there that do offer press release deals for the company, security experts would recommend users be really careful about investing in whatever Miroskii is offering.
What is cryptocurrency?
This also raises a few questions like, what is cryptocurrency and why is everyone so obsessed with it? To put it simply, it is a decentralized digital money system, where the cyber currency is transferred like in a peer-to-peer network. They can function without a central server because a digital currency is, after all, an entry in a database. That entry cannot be modified by anyone unless certain conditions are met. Needless to say, they are not tangible as digital money consists of a code.
Cryptocurrency also is not monitored by any government. The entire economy is strictly monitored by a peer-to-peer protocol. Perhaps one of the main reasons everyone is going over their heads to acquire cryptocurrency is because the supply is limited. For example, the most popular cryptocurrency Bitcoin was released in a limited supply, and that supply is depleting with every single transaction that is carried out. Likewise, with depleting supply, the price of one coin or even part of a coin keeps rising. At the time of writing, 1 Bitcoin costs more than $7000.
Of course, Bitcoin is not the only cryptocurrency out there. There are also other cryptocurrency examples with relative big market caps, for instance, Ethereum, Litecon, Monero, Dash, and many others. And experts maintain that the market for cryptocurrency is developing fast, so it is no surprise that shady companies are making use of worldwide movie stars to lure in new clients. After all, the prices of the cryptocurrency keep on rising, and they need to cover the mining costs, too.
The question is, however, whether cryptocurrency is the future or just something of a fad. Some experts suggest that cryptocurrencies could replace the giants like Western Union as the most popular remittance tool. Not to mention that the limited supply makes the likes of Bitcoin look like an answer to the growing inflation rates. Whatever happens, you can be sure that Ryan is not the last celebrity used to turn your heads around towards cryptocurrency investment.
References: