Do you know what Perk Prize Panel is?
Perk Prize Panel is an application that should be removed from your computer immediately. It is classified as adware application, but the problem is that this program has quite a few browser hijacker features, so if you install Perk Prize Panel accidentally onto your computer you can expect that your browser settings will be modified without your permission. It may be difficult to remove Perk Prize Panel manually, because the application resists being removed, so you should definitely invest in a reliable antimalware tool as soon as possible.
Perk Prize Panel seems to be from the same group as other Perk apps that can be downloaded at perk.com. However, Perk apps are usually intended for Android and Apple mobile devices, while Perk Prize Panel affects desktop computers. What is more, it is clear that the application cannot be downloaded at perk.com, and it is most often downloaded and installed bundled with freeware.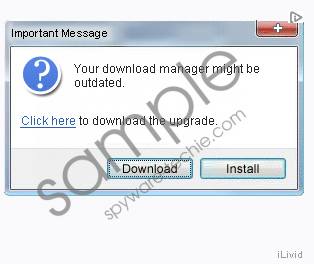 Perk Prize Panel screenshot
Scroll down for full removal instructions
Various adware and freeware applications are distributed in bundles quite often, but usually adware apps do notify user that it is about to be installed. Perk Prize Panel does nothing of the kind. Take note that this application may be bundled with such freeware programs as Flash Player Pro, MyPCBackup or Media Player Pro. Whenever you download a new app via third party websites or installers, you should make sure that no additional programs are installed. What is more, we cannot be sure that all programs inform you about their presence, so to avoid the likes of Perk Prize Panel; you should steer clear from third party file hosting pages.
When Perk Prize Panel gets installed onto your PC, it is configured to run automatically each time you turn on your computer. Then the application affects your default browser by changing your homepage for Conduit Search. It may also install an extension which you will need to remove manually (usually affects Google Chrome). Afterwards, Perk Prize Panel behaves like your average adware application by displaying pop-ups and random commercial advertisements. Clicking on such ads may lead you to websites that are part of financial machinations network, or simply expose you to malware.
To avoid any potential security issues, you ought to remove Perk Prize Panel right now. Unfortunately, Perk Prize Panel cannot be removed via Control Panel, as when you click Uninstall, the program installs Social Privacy DNS thus keeping the program's files in your system. To terminate Perk Prize Panel for good, you need to acquire a licensed computer security application, run a full scan and delete all the Perk Prize Panel files automatically. Do not forget other potentially unwanted applications as well.
Remove unwanted apps
Windows 8
Slide mouse cursor to the bottom right of the screen.
Click Settings on Charm bar and select Control panel.
Open Uninstall a program and remove unwanted applications.
Windows Vista & Windows 7
Open Start menu and click Control Panel.
Select Uninstall a program and remove unwanted apps.
Windows XP
Click Start menu button and navigate to Control Panel.
Select Add or remove programs and uninstall unwanted applications.
Change your browser settings
Internet Explorer
Press Alt+T and go to Internet options.
Rewrite your default homepage under General tab and click OK.
Press Alt+T again and select Manage add-ons.
Click Search providers on the left pane.
Set a new default search engine and delete Conduit Search.
Mozilla Firefox
Click search provider icon on the left of Firefox search box.
Select Manage search engines on drop-down menu.
Remove Conduit Search from the list and click OK.
Press Firefox button and go to Options.
Change your default homepage address under General tab and press OK.
Google Chrome
Press Alt+F and click Tools.
Go to Extensions and remove Perk Prize Panel.
Click Settings on the left.
Select Open a specific page or set of pages under On Startup.
Click Set pages, and change your startup page. Click OK.
Select Manage search engines under Search.
Set a new default search engine, delete Conduit Search and press Done.
In non-techie terms:

Perk Prize Panel is an application that must be removed from your computer in order to ensure that you do not get exposed to dangerous system threats. Perk Prize Panel is very intrusive and annoying, so there is no need to keep it on your PC.