Do you know what Mixi Dj Delta Search is?
If you have installed Mixi.DJ software and found that you cannot use, for example, Google or any other search engine, your home page and search engine have probably been changed to delta-search.com. This alteration is dubbed Mixi Dj Delta Search, and if you want to remove it, your decision is admirable as it is highly advisable to delete the add-ons which are installed onto your browsers.
As you know, Mixi.DJ has Delta Toolbar attached to its installer. If while running the installer you pay no attention to the installation, you may miss very important information or unintentionally click unwanted options.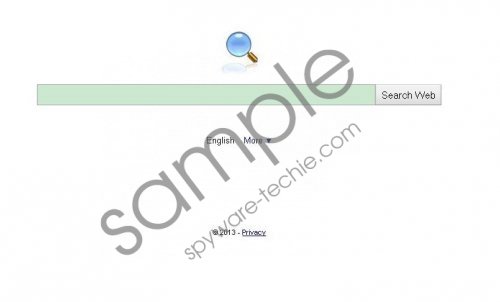 Mixi Dj Delta Search screenshot
Scroll down for full removal instructions
If you do not want to cause infections to the computer, do not use the toolbar that has been installed. Ignore its messages suggesting that you should scan the PC with some program in order to fix system errors. Moreover, do not use the Game bottom which leads to MyPlayYard Games. If you want to browse the Internet safely, first you should make sure that your computer is protected by a professional anti-spyware tool.
In addition to delta-search.com and Delta Toolbar, Mixi.DJ installs a SimilarSites button which you can find in the address bar. When you click the button, a window displaying similar websites should appear, and here is what has to be done in order to provide you with similar websites:
To provide you with similar web sites, this application collect non-personally identifiable information such as IP address, URLs of pages you visit, time spent ant that URL, cookies, domain type, server info and certain products that you click on.
Needless to say, by clicking the Accept button, you agree that this application monitors how you browse the Internet. If you look at the extensions lists of your Internet Explorer, you will find that Delta Toolbar, published by Montera Technologies Ltd, delta Helper Object and SimilarSites are installed. After you uninstall these applications, they are removed from the browser automatically except for Similar Sites which you can find on Mozilla Firefox and Google Chrome.
What you should also know is that advertisements and advertising websites which are claimed to be related to your search queried are characteristic of Delta Search. They are being displayed to drive more traffic to various websites some of which may be harmful for your computer. Hence you should remove Mixi Dj Delta Search as soon as you can.
Below you will find instructions which will help you uninstall the unwanted add-ons and restore your default settings. If you experience difficulty altering the settings, feel free to ask a question below in the comment box.
Mixi Dj Delta Search Removal
Windows XP
Open the Start Menu.
Click Control Panel - > Add or Remove Program.
Select the program you want to remove (Delta Chrome Toolbar, Delta Toolbar, SimilarSites)
Click the Remove button.
Windows Vista and Windows 7
Click Start.
Click Control Panel.
Select Uninstall a program.
Double-click on the programs related to Delta Search (Delta Chrome Toolbar, Delta Toolbar, Mixi.DJ, SimilarSites).
Windows 8
Move the mouse over the bottom left corner of the screen.
Right-click a minimized version of your Start Screen or desktop.
Select Control Panel.
Click Uninstall a program.
Double-click on the unwanted programs.
Remove Mixi Dj Delta Search from the browsers
Internet Explorer
Press Alt+T.
Select Internet Options.
Change the home page under the General tab.
Click Settings in the search section.
Select a Google or any other search engine you use and click Set as default.
Click Delta Search and click the Remove button.
Mozilla Firefox
Press and hold down the Ctrl key, do not release the key and press Shift and then press A.
Remove SimilarSites or any other add-on that is left.
Press Alt+T.
Click Options.
Open the General tab and change the home page.
To change the search engine, open the drop-down menu at the top of the browser and click Manage Search Engines.
Remove the unwanted one and set a new search provider.
Google Chrome
Press Alt+F.
Go to Tools - > Extensions.
Remove the unwanted add-ons.
Click on Settings.
In the On startup section, click on Set Pages.
Change the startup page.
In the Search section, click Manage search engines.
Remove delta-search.com and type a new URL.
Click Done.
Having completed the removal, scan the PC with our free scanner. With this tool, you will be able to find out in what condition of your computer is. Al that you need to do is click the button and download the scanner.
In non-techie terms:
Mixi Dj Delta Search refers to the changes which are made to your Internet Explorer, Google Chrome and Mozilla Firefox. If your home page has been changed to delta-search.com, uninstall the application that has caused the changes.
Aliases: Mixi Dj Search.