Computer security specialists warn users to be cautious with Mac Ads Cleaner as it seems to be suspicious. According to the tool's description it could help users detect malicious threats, protect their privacy, and even speed up the computer; however, in reality, it is doubtful the application is capable of it. Especially, when it falls under the classification of potentially unwanted programs. Our researchers say it can only scan the system and warn about detected problems. It would seem to fix any of the identified issues the user might be asked to buy the software's license for around 50 US dollars. Needless to say, we would not recommend paying such a huge price when you do not even know if the program will be worth it. In fact, it could appear to be completely useless, and so users are advised to delete it with no hesitation. Further, in the article, our readers can find more details about the potentially unwanted program, so if you are here to learn all about Mac Ads Cleaner, we encourage you to read the rest of this report.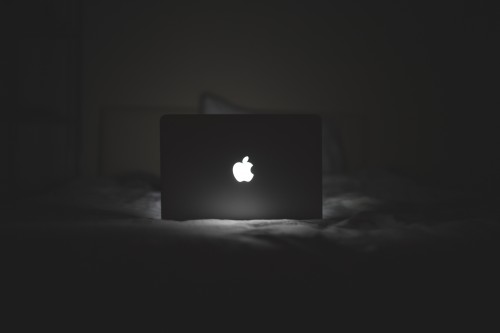 It is believed the potentially unwanted program could be spread via popular file-sharing web pages. Apparently, it might be bundled with other applications which is why some users may install it without even realizing it. In some setup wizards users need to choose advanced or custom installation settings; otherwise, they might be unable to see bundled software. In other words, rushing the installation process and skipping the advanced settings could create an opportunity for various unwanted programs to enter your system. Therefore, it would be a lot wiser to always choose custom installation when it is possible. By doing this, the user might be able not only to learn about the additionally suggested tools but also deselect them to stop the setup wizard from installing them. Another thing users should always remember is many installers bundled with potentially unwanted programs, adware, and other threats come from unreliable file-sharing web pages, which means it would be a good idea to avoid them if you wish to keep your system secure.
Computer security specialists who have tested Mac Ads Cleaner say it might show a window claiming it is guarding the user's online security after the installation. Also, later on, the potentially unwanted program could keep asking the user to scan the system and remove adware or other potentially dangerous content that might be on the computer. It may even ask to clean all of the browsers installed on the device. To be more precise, the application could suggest deleting the browser's cookies, history, download history, cache, and so on. Nonetheless, users should understand the detected issues may not even exist. The application could show false detections to make it look like the computer is in danger and needs immediate cleaning. As said earlier, Mac Ads Cleaner only allows to scan the device but does not remove any of the identified issues. At least not free of charge as pressing the tool's removal button might result in it opening a message saying the user has to pay for the software's license if he wants to erase the identified threats.
It should look rather strange the application's creators do not allow to test it before buying its license. Thus, how can users be sure Mac Ads Cleaner will be able to protect their privacy, remove adware or even malicious threats, and boost the computer's performance when they cannot see the tool in action. We believe the information we presented should be enough to see the software is questionable and should not be trusted. For those of you who have already installed the potentially unwanted program, our researchers advise erasing it with no hesitation. To do so, users should close the suspicious tool by going to the Utilities folder and accessing the Activity Monitor tool. Then all that is left to do is go to Applications, find the unwanted program and select Move to Trash. Lastly, we would like to remind users can leave us questions a bit below the article if they have more questions about the Mac Ads Cleaner's working manner, its deletion, and so on.
References:
John Dee. Remove Mac Ads Cleaner popup virus from Mac OS X. MacSecurity.