Do you know what Internet Police Virus is?
Internet Police Virus is a malicious ransomware infection that aims to make you pay them by intimidating you. If you are seeing a message from "Commandancia General de Policía" and "Unidad de Investigaciones Especiales (UIES)", it means that your computer's security has been breached. It is a customized version of the same infection as seen under the names of Serviciul pentru Intervenţii şi Acţiuni Speciale virus and BK LPD virus.
The fake alert is adorned with emblems and pictures of law enforcement units, all in hope to make you believe this is the real deal. It will even display your IP address, your approximate location, operating system and username. Still, you must not fall for this scam and remove Internet Police Virus instead.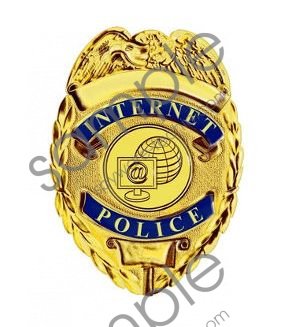 Internet Police Virus screenshot
Scroll down for full removal instructions
The ransomware will display this message:
¡ATENCIÓN! Su ordenador personal ha sido bloqueado por rezones de seguridad vistos los motives abajo detallados.
It will state that prohibited pornography - of children, animals and rape, specifically - has been found on your computer/being distributed by you, and repeat the same story about having/distributing pirated music, videos and software. According to them, for that you can face time in prison, 5-11 years and 3-7 for the respective offences. However, as you read the alert on, it becomes clear that these criminals are trying just a bit too hard to prove your alleged "crimes".
They also accuse you of hacking information "of state importance" and sending mass spam-emails, though they do say that this "may be happening because the computer is infected". The stakes are surprisingly high as they claim the punishments are fines of $100,000 and $250,000 and prison sentences of 5-8 and 5 years.
According to the ransomware developers, all that can be avoided with simply paying a $100 fine, which compared to the "punishments" above, can seem quite reasonable:
El monto de su multa es de USD $100 (Dólares EE.UU.).

La multa puede ser pagada con Ukash vouchers.
They claim that you must pay the "fine" in 48 hours, or else in just 96 hours you will be prosecuted for your supposed crimes. They promise to unlock your computer in 24 hours and trust you to play nice and delete all the "prohibited files" in 7 days. Needless to say, this is exactly as ridiculous and fake as it sounds, and you must delete Internet Police Virus without any hesitation.
This malicious ransomware could have found its way to your system with the help of Trojan infections, via spam e-mail attachments or dangerous websites. Sometimes it simply infects otherwise genuine software and the users unknowingly download the infection themselves. You should be able to pin-point what caused Internet Police Virus, because ransomware infections usually make themselves known as soon as they gain access.
When it comes to deleting this malicious infection, you may not know where to start, because it locks your desktop. However, there is a way around that, and when you can access your computer again, you can download a reliable security program that will remove Internet Police Virus. While technically manual removal is possible, you should note that this is a very dangerous infection and if you have never dealt with such programs before, it is probably the best not to try now, because it is very easy to accidentally harm your system.
Internet Police Virus Removal Guide:
Windows 8:
Press the Windows key.
Metro UI screen will appear.
Open Internet Explorer.
Run it to get rid of the infection.
Windows Vista/7:
Restart your computer.
When the BIOS screen disappears, tap F8 repeatedly.
You should be seeing Advanced Boot Options, if not, repeat steps 1 and 2.
Select Safe Mode with Networking.
Select Enter.
Download and install SpyHunter.
Run it to remove Internet Police Virus.
Windows XP:
Restart your computer.
When the BIOS screen goes away, tap F8 repeatedly.
Advanced Boot Options will appear. If they do not, repeat the first two steps.
Choose Safe Mode with Networking.
Press Enter.
Download SpyHunter.
Go to Start menu, launch RUN.
In the dialogue box, type in msconfig.
Click OK.
Go to Startup tab.
Select Disable all, then OK.
Restart your computer normally.
Install SpyHunter and run it to delete the ransomware.
In non-techie terms: Internet Police Virus is a malicious ransomware infection. It will lock your screen with a fake warning message, stating that you have committed various crimes. You should not believe anything the alert says and delete Internet Police Virus without further delay.
Aliases: InternetPolice Virus.