Do you know what HdqPlayer is?
You might think HdqPlayer is just a media player. However, it is not. It is also an adware application that is set to irritate you with third-party advertisements. moreover, HdqPlayer is not even a good player, so we recommend that you remove it and get yourself better one. Our researchers took a closer look at this player, and now we are going to provide you with the most relevant information that will help you decide whether you want to keep it or remove it. So Let us get started.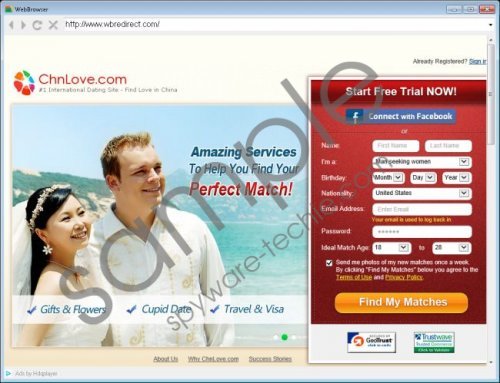 HdqPlayer screenshot
Scroll down for full removal instructions
Allegedly, the application has tons of functions, and it is easy to use. Well, they might be right about the latter part, but we would not go so far as to say that the application has a lot of useful functions. When we tested the application, its built-in browser did not work. In any case, it is said that you can create your own playlist of online videos, and so on. Now, HdqPlayer is undesirable, because it displays commercial advertisements both in itself and on your browser, be it Chrome, Firefox or Internet Explorer. Testing has shown that at any time the player can open a new tab on your browser, redirect you to another page, and render pop-ups labeled "Ads by HdqPlayer." Is this how a media player should work? Of course not, so why keep it? We suggest that you remove this player and get yourself one that would not do things you did not ask for or just use the default Windows Media player.
Besides, the application does not even list the formats it is capable of supporting. It is likely that the program will not play rarer media formats. Anyway, our researchers have found that the player has been published by a company called SoftForce LLC. It has a website, located at Softforcellc.com. The company is located in Wilmington, United Stated. However, the website does not provide any information about the company, which is a shame really. Oddly enough the publisher's name is not listed on the player's website at Hdqplayer.com. The website has been set up to host the download of HdqPlayer, but as far as we know, the program can also be found bundled with other software, but we did not find any cases of this.
It seems that the developers of HdqPlayer were more concerned with presenting third-party advertisements rather than providing users with a useful and versatile media player. Given the fact that the application performs unlisted and undesirable functions, we recommend that you remove it using our manual removal guide provided below. The uninstalling process is very straight-forward. Simply go to the Control Panel, find HdqPlayer and click the Uninstall button. There are no additional applications that you need to worry about, and no unwanted browser extensions. We do, however, suggest that you scan your computer with an antimalware scanner that would remove any remaining junk files.
Remove HdqPlayer from your computer
Windows XP
Open the Start menu.
Open the Control Panel and click Add or Remove Programs.
Find HdqPlayer.
Uninstall.
Windows Vista and Windows 7
Open the Start menu.
Open the Control Panel and click Uninstall a Program.
Find HdqPlayer and right-click on it.
Uninstall.
Windows 8 and Windows 8.1
Move the mouse cursor to the lower left of your screen.
Open the Start Screen.
Type Uninstall in the search box and then go to Settings.
In the search results, click Uninstall a program.
Find the unwanted player.
Uninstall.
In non-techie terms:
HdqPlayer is one deceptive application that you definitely do not want to have. It is a media player, but it also displays commercial advertisements inside the player and on the web browser. So it seems that the application does a better job of displaying ads than playing media files. Obviously HdqPlayer has many competitors that are much better and ad-free, so feel free to remove it. Our featured antimalware tool can remove HdqPlayer if you have difficulties uninstalling the program yourself.