Do you know what Filex is?
Filex is an intrusive adware program that may slither onto your system without your permission. This adware is like an uninvited guest who is a promoter of useless products and offers. Filex can be a real pain since it keeps showing you advertisements and that can disrupt your browsing sessions. But, unfortunately, a lot of users do not even realize what kinds of risks these third-party advertisements might mean. Being aware of these and knowing what to do to stop them may be essential if you are concerned about your system's security. We are here to share with you what we have found out about this infection and how you can remove Filex from your PC.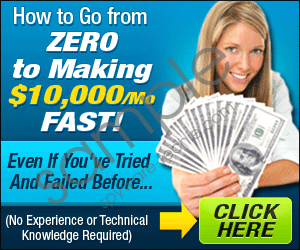 Filex screenshot
Scroll down for full removal instructions
The first suspicious thing about this program is that it has no official website. Practically, Filex is not available for download. But, it still finds its way onto victims' computers. Well, it is no mystery, of course, how this adware is mainly distributed. It uses free software packages, which is a rather questionable distribution method. Although there are legitimate and reliable bundles out there, unfortunately, there are third-party installers that may contain malware infections beside an authentic free program. These bundles cause a lot of problems for computer users because they install the whole package by default, i.e., if the user fails to deselect the unwanted tools or applications. This is one of the reasons why and how people get infections onto their computers. So, if Filex is on your system, you should delete it immediately and take care of every other infection that may be on your PC.
Filex is faithful to its category as an infection and displays lots of coupons, banners, and pop-up advertisements. If you think you can get rid of these by simply closing them, well, think again. This adware makes some changes to your system so that it can start up with Windows. So, even if you restart your machine, you will be haunted by these third-party ads. However, the bigger problem is not that they are annoying, but the potential threat they might mean to your system and your privacy as well. Keep in mind that cyber criminals can exploit programs, such as Filex. They can embed their own links underneath ads in order to lure you to their infected websites. This means that if you click on an ad that was corrupted by schemers, you may land on a website that is swarming with infections or a fake website that may try to trick you into revealing your personal and banking details. None of these cases would end well for you; therefore, we suggest that you remove Filex from your computer at once.
Unfortunately, getting rid of this adware will not be easy if you want to do it manually. First, you need to find the related files in the C:\ProgramData\Microsoft\Windows\Start Menu\Programs\Startup\System folder. Then, you need to delete certain registry keys and all the tracking cookies the program may have used in order to collect information about you and your online activities. Since these steps would require at least an experienced computer user, we recommend an automatic solution for you. By using a professional malware removal tool, such as SpyHunter, you can automatically identify and eliminate all known threats with the click of a button.
In non-techie terms:
Filex is a useless and potentially risky ad-supported program that you should not keep on your system if you care about the safety and health of your computer. This adware floods your computer screen with all kinds of coupon offers, pop-up ads, and banners. Your online experience may get ruined and you may also be introduced to questionable websites. Since this adware can also come on-board along with other malware infections and unwanted programs, you need to remove it from your computer. We advise you to download and install a reputable antimalware application in order to address all your security-related issues.