Do you know what DownShotFree Toolbar is?
DownShotFree Toolbar is a highly questionable toolbar. Our research team has found that this toolbar was created by Mindspark Interactive Network, and this company is very well known to us. The infamous GamingAssassin Toolbar, SuddenlyMusic Toolbar, and MySocialShortcut Toolbar have all been created by this company. It appears that all of these toolbars have been created according to different themes, and DownShotFree Toolbar is all about capturing, editing, and sharing images. Even though this toolbar does not promote malicious links, we recommend removing it for several reasons. If you want to learn why you should delete DownShotFree Toolbar from your PC, you need to read this report.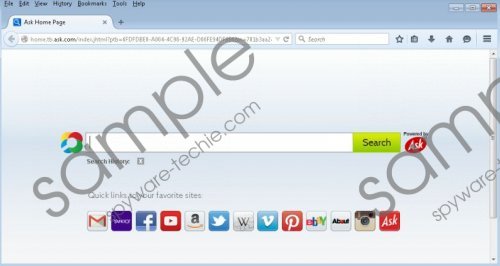 DownShotFree Toolbar screenshot
Scroll down for full removal instructions
It is most likely that you have downloaded DownShotFree Toolbar from downshotfree.com. It is essential that you treat the installation and removal of this toolbar with care; otherwise, undesirable search tools might torment you. Whether you install DownShotFree Toolbar on Internet Explorer, Chrome, or Firefox browsers, you will be offered to install Ask Search tools. You do not have to install these tools, and we recommend rejecting them if you are happy with your regular search tools. Note that Ask Search is automatically attached to DownShotFree Toolbar, and you have to refuse it during installation; otherwise, you will need to remove home.tb.ask.com and Ask Search (default search provider) from your browsers. As you may have found yourself, these search tools present sponsored links, which is another reason to delete them.
If you want to remove DownShotFree Toolbar from your browsers, follow the instructions below. Remove this undesirable program from Windows to delete it from Internet Explorer, and remove it directly from Firefox and Chrome browsers. Our removal instructions also show how to delete Ask Search tools. If you have installed DownShotFree Toolbar bundled with malicious programs, we strongly suggest using automatic malware removal software to delete them from your PC. We also suggest installing this software in order to ensure that your operating system is protected from malware in the future.
Delete DownShotFree Toolbar and Ask Search
Delete from Windows XP:
Click Start on the Taskbar.
Open Control Panel and double-click Add or Remove Programs.
Remove the undesirable application.
Delete from Windows Vista and Windows 7:
Click the Windows icon on the Taskbar.
Open Control Panel and click Uninstall a program.
Right-click the application you wish to remove and click Uninstall.
Delete from Windows 8 and Windows 8.1:
Open the Charm bar and click Search
Open the Uninstall a program utility and locate the undesirable app.
Right-click the app you have chosen to remove and click Uninstall.
Delete from Internet Explorer:
Launch the browser, simultaneously tap Alt+T, and select Internet Options.
Click the General tab, overwrite/remove the Home Page URL, and click OK.
Simultaneously tap Alt+T, select Manage Add-ons, and click Search Providers.
Remove the undesirable search provider and click Close.
Delete from Mozilla Firefox:
Launch the browser and click the Search icon on the Firefox search box.
Select Manage Search Engines and Remove the undesirable provider.
Simultaneously tap keys Alt+T (Tools) and select Options.
Click the General tab, overwrite/remove the Home Page URL, and click OK.
Simultaneously tap Ctrl+Shift+A (Add-ons Manager) and click Extensions.
Remove the undesirable extension.
Delete from Google Chrome:
Launch the browser, simultaneously tap Alt+F, select More tools, and click Extensions.
Click the recycle bin icon on the right of the undesirable extension and select Remove.
In the menu on the left select Settings and first go to On Startup.
Select Open a specific page or set of pages and click Set pages.
Overwrite/remove the URL of the undesirable search provider and click OK.
Go to Appearance, select Show Home button, click Change, and repeat step 5.
Go to Search, click Manage search engines, and choose a new default search provider.
Click X on the URL of the search provider you wish to remove and click Done.
In non-techie terms:
Many computer users choose to remove DownShotFree Toolbar because this browser extension is more questionable than reliable. Follow our manual removal guide to delete this toolbar and the associated search tools from your PC and browsers. Alternatively, use an automated malware remover to catch and delete all unreliable or malicious programs from your PC. Notice the removal instructions below. Some users, whose operating systems get paralyzed by malware, might have to use them to delete DownShotFree Toolbar.