Do you know what DownloadCrowd.com is?
DownloadCrowd.com is a website to which you can be taken by an adware program or if you know a specific link. DownloadCrowd.com promotes an application which is said to be capable of working jointly with your security programs so that you can be more secure on the Internet. The application is named Web Internet Security and, according to the official description, works on Windows XP, Windows Vista and Windows 7. However, it has been found that Web Internet Security also works on Windows 8.
The application promoted at DownloadCrowd.com is stated to be ad-supported, which means that you can be flooded with various advertisements when browsing different websites. Web Internet Security advertisements can take you third parties' websites, which are not associated or governed by the developers of the application. We recommend that you ignore pop-up ads, web banners, and other advertising content, because a single click on an advertisement may cause you a lot of problems.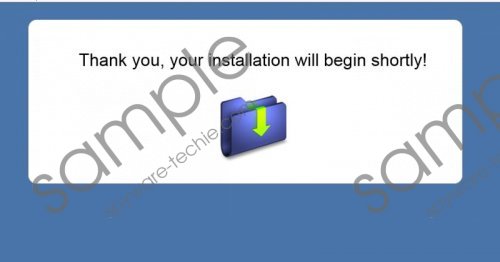 DownloadCrowd.com screenshot
Scroll down for full removal instructions
Another reason why you should avoid DownloadCrowd.com is its installer, whose contents usually differ depending on the location. Besides Web Internet Security, you are asked to install some additional programs. DownloadCrowd.com contains the Fusion installer, which can provide you with Search Protect, Optimizer Pro, MyPCBackUp, Highlightly, Suprasavings, and many other free applications, which are supposed to be relevant to you. According to the information available at DownloadCrowd.com, during the process of installation, you have a chance to decline unwanted programs; however, it has been found that the installation process cannot be proceeded if you click the decline button. In order to install a desired application, you have to install all the programs provided and then remove the unwanted ones.
The programs distributed by the Fusion installer are already known to malware researchers and can be eliminated from a computer by powerful spyware and malware tools. If you really want to protect your privacy, you should remove the adware program that promotes DownloadCrowd.com and implement a highly reputable spyware and malware prevention program. The fact that it is impossible to access DownloadCrowd.com as a regular website implies there is something questionable about it and that it cannot be fully trusted.
In order to remove the adware program that takes you to DownloadCrowd.com or remove the programs promoted by the website, you should you SpyHunter. This application can eliminate adware programs, and many other threats, so do not hesitate to take action.
In case you want to uninstall unwanted programs manually, use our removal guide but do not forget that it is necessary to scan the system afterwards.
How to remove DownloadCrowd.com advertisements
Windows Vista and Windows 7
Click Start.
Click Control Panel.
Select Uninstall a program.
Remove the unwanted application.
Windows XP
Open the Start menu.
Click Control Panel.
Select Add or Remove Programs.
Uninstall the unwanted applications.
Windows 8
Press Win+R and type in control panel.
Click OK.
Select Uninstall a program.
Remove the unwanted application.
In non-techie terms:
The website DownloadCrowd.com promotes a free computer application that can allegedly help your anti-virus program safeguard you against malicious computer threats. We recommend that you pay no attention to the information provided at DownloadCrowd.com and remove the adware program from your PC.