Do you know what Bigseekpro.com is?
Bigseekpro.com is a search engine which you may encounter one day if you tend to install various applications. How is that possible? Bigseekpro.com can be set as your home page and search provider if it is bundled with freeware. A toolbar or some other application may be installed along, and in order to restore the settings, you should uninstall or remove the unwanted program and alter the settings of the browsers.
It has been found that when Bigseekpro.com becomes the search provider for Internet Explorer, Mozilla Firefox and Google Chrome, and the search results are returned from Yahoo! Search. As you may know, alongside the search results, you may be provided with links to advertising websites. Even though they are indicated as ads, you we advise you against using this search engine and recommend that you remove it from the PC.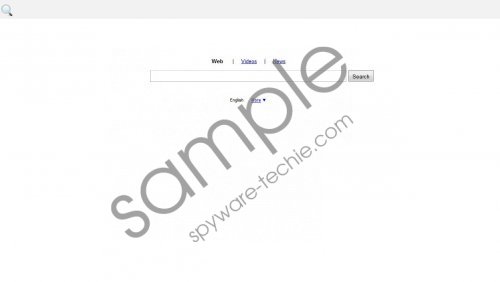 Bigseekpro.com screenshot
Scroll down for full removal instructions
It is possible that Bigseekpro.com will not install any visible component that would facilitate the removal, which means that you should take serious measures. Bigseekpro.com has to be removed from the PC as it may monitor how you browse the Internet. It means that it may collect information on your interests, record the time spent on a website, and so on. Very often this is done in order to learner what the users are interested in so that advertisers and publishers can enhance their products and services. One of the ways to do so is by displaying pop-up advertisements.
In order not to be redirected to Bigseekpro.com, you should remove this browser hijacker as soon as you can. The easiest way to do so is by implementing a reliable spyware removal tool such as SpyHunter. It will remove the search engine from the browsers and safeguard the PC against malware attacks. Those of you who want to delete the unwanted search manually, follow our removal instructions but keep in mind that you should scan the PC afterwards, especially if the instructions do not suffice.
Bigseekpro.com removal
Windows XP
Open the Start menu and click Control Panel.
Select Add or Remove Programs.
Mark the program you want to remove and click the Remove button.
Windows Vista and Windows 7
Open the Start menu
Click Control Panel.
Under Programs, select Uninstall a program.
Double-click the program you want to remove.
Windows 8
Press and hold the Windows key and press R.
Type Control Panel and click OK.
Click Uninstall a program.
Double-click the unwanted program.
Change the settings of your browsers
Internet Explorer
Press Alt+T.
Click Manage Add-ons.
Select Toolbars and Extensions.
Remove the unwanted extension.
Click Search Providers.
Remove the unwanted search provider and select a new one.
Press Alt+T.
Click Internet Options.
Under the General tab, change the home page and click Apply.
Mozilla Firefox
Press and hold down the Ctrl key, do not release the key and press and hold the Shift key and then press A.
In the Extensions list, click the Remove button to remove an unwanted add-on.
To change the search provider, open the drop-down menu of the search box of the browser and click Manage Search Engines.
Remove the unwanted search engine and set a new one.
To change the home page, press Alt+T.
Click Options.
Open the General tab. Delete Bigseekpro.com and type a new URL in the home page box. Click OK.
Google Chrome
Press Alt+F.
Go to Tools - > Extensions.
Remove the unwanted add-on.
Click Settings.
In the On startup section, click Set pages and change the startup page.
In the Search section, click Manage search engines.
Remove the unwanted one and set a new search provider.
If these instructions do not help to remove Bigseekpro.com, you should immediately implement our spyware removal tool SpyHunter or at least a free scanner in order to find out in what malicious components are present within the system.
In non-techie terms:
Bigseekpro.com is a search engine which is also regarded as a browser hijacker. If you have this engine on your PC as your default search provider and want to remove it, do it right now using our anti-spyware program.
Aliases: Bigseekpro.