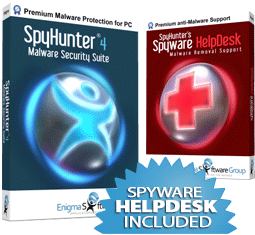 Take advantage of SpyHunter's benefits today!
Detect & remove THOUSANDS of spyware, rootkits, trojans, viruses, worms and other malware.
Daily definitions for up-to-date protection. NEW malware definitions are added every day for the best advanced protection.
NEW!

Integrated anti-rootkit technology

with the power to uncover and remove file-hiding rootkits.
FREE!

Technical support & custom-made malware fixes.

Our Spyware HelpDesk creates custom malware fixes tailored to remove malware exclusively found on your PC.

There are NO extra or hidden fees for technical support!
Free Tech Support & Risk-Free Satisfaction Guaranteed!